Pen Cinema Flyover Bridge To Be Ready By November – LASG
Pen Cinema Flyover Bridge To Be Ready By November –LASG
The Pen Cinema Bridge that is currently under construction would be ready by November 2020.
Special Adviser to the Governor on Works and Infrastructure, Mrs Aramide Adeyoye, made this known. She also used the opportunity to render an account of the activities of the Ministry in the last one year.
"The construction of Pen Cinema flyover and access roads in Agege, currently at over 50% stage of work is scheduled for completion in November this year 2020.
"On completion, the flyover is expected to resolve the perennial traffic gridlock in Agege and its environs," she said.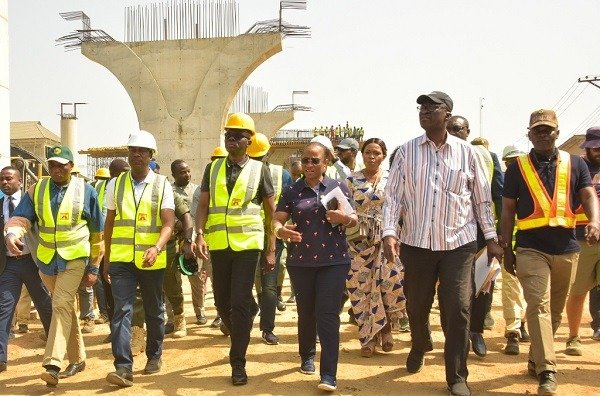 Adeyoye listed works carried out by the Ministry during the period under review. They include continuation of projects embarked upon by the immediate past administration. She cited example like the Agric-Isawo road, Igbogbo-Igbe road, completion of 31 networks of roads in Ojokoro LCDA, network of roads in Badagry and Alimosho Council areas as well as maintenance of existing infrastructure across the State
She said the administration had also embarked on new projects, including the Ijede road, the 10km 3-lane Lekki regional road and the 4th Mainland road.
Adeyoye pointed out that most of the new projects embarked upon were in tandem with the THEMES agenda of the current administration and also in line with the Lagos strategic development master plan.
On the proposed 4th Mainland Bridge, Adeyoye said the bridge project had been in the pipe-works for about 20 years and intended to provide a useful additional link between the Lagos Mainland [Ikorodu] and the Eti-Osa corridor.
The Pen Cinema Flyover Bridge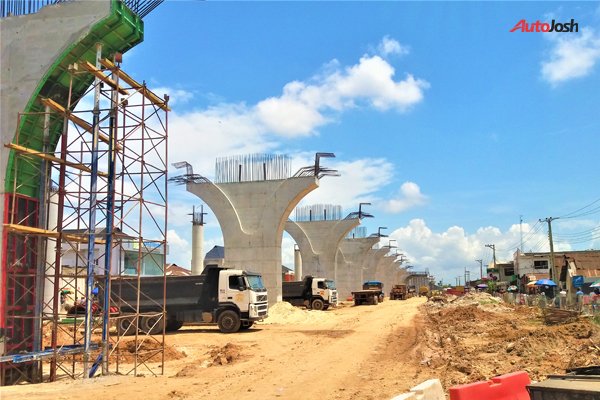 The Agege-Pen Cinema flyover bridge and ramp is one of the many uncompleted projects of former Governor Ambode. The flyover and bridge ramp, which is currently under construction, is located at the Agege bus stop-Pen-Cinema axis. The transport infrastructure ramp is designed to unlock gridlock at the Agege-Iju-Pen-Cinema axis.
The 1.4km Pen Cinema flyover and bridge ramp will run from Agege down to the Abeokuta Expressway. It is a key intervention strategy by the Ambode administration to address the perennial traffic often associated with the area.