Pictures: The success of Eleko Motor Race and what got Alibaba angry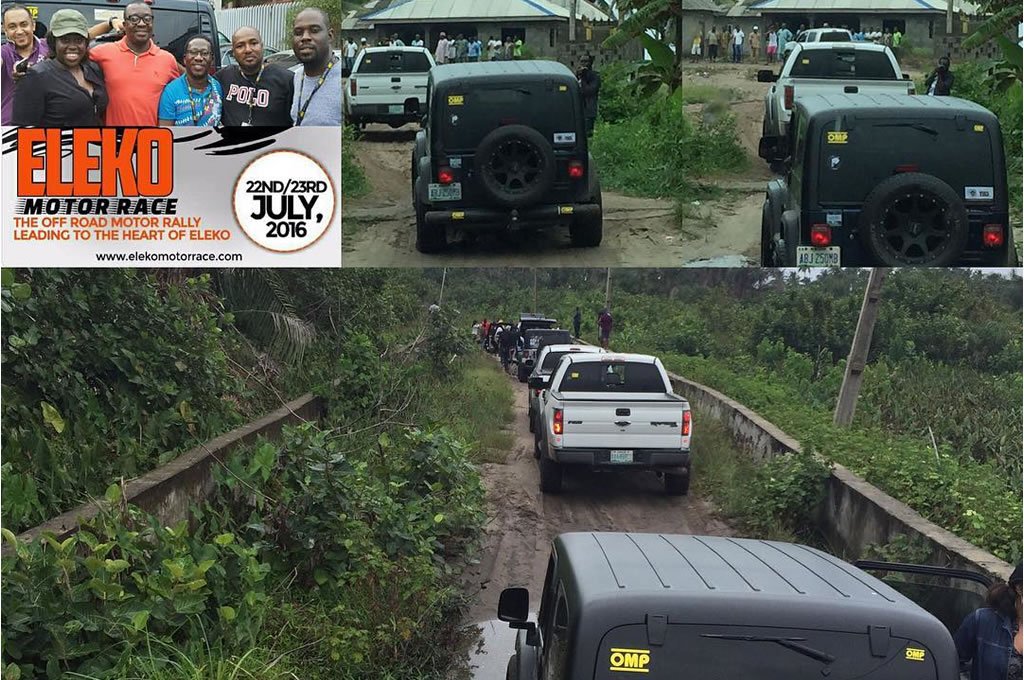 The recently concluded Eleko Motor Race witnessed the presence of many Nigerians as well as celebrities such as Alibaba and Freeze. It is a welcomed development as we continue to improvise as a country, with entertainment concepts created by Nigerians for Nigerians and tourists. Tourism in Nigeria is certainly experiencing a geometric growth. However, some forces are out there to decelerate this progress and their bad deeds are well explained in the following Instagram posts by AlibabaGCFR:
FIRST POST
One of the reasons tourism will have a hill to climb is the "Omo onile" factor. Where everyone who has not been empowered by education, sees anything that they encounter as an opportunity to get a piece of the pie. So, we are on this #ElekoMotorRace#offroadrally and the indigenes claim they had to have been consulted and settled before the race began. "But we got local GOVT approvals." No luck. In fact they got more furious. Then after some 'settlements' that I was not privy to, we were given passage. 1km later, there is another stop. There is a festival of a deity. And no woman is supposed to see the procession.
Even when there were village women in all shades of undress (what will you call loin cloths barely covering their thighs) Interestingly, after they came to another "settlement", the eyes of the deity were converted to unisex. And we were allowed to pass… Anyway, the unnecessary stops just highlighted the problem education or lack of it can cause this key but untapped sector. Have you tried to shoot a music video in some parts of Nigeria? You will beg in 3D… Settle in HD and be set back at a minimum of 4K per location.
SECOND POST
I was so pissed today!!! Some villagers will be asking for settlement before an off road race can take place. Off Road race oooo! Can you imagine if it was an election? This was exactly what robbed us in Warri of Shell. Do you know what the economic impact the exit of Shell had on the whole of Warri, Aladja, Agbarho, Sapele, BENIN, Asaba, Ughelli, Oleh, Koko,…? And you can tell from the way the guys were talking that they could not see the impact of the awareness that the race was bringing.
I am beginning to suspect that Mungo Park was drowned by "Omo Onile" in River Niger. I demand an investigation! These people rob themselves of development. And begin to shout marginalization. I agree that the race would not put food on their tables, but if the race grew and the route becomes a part of the #EMR would they benefit?