Porsche 911 Model Expands Further With New Sport Classic Trim That Honors The Past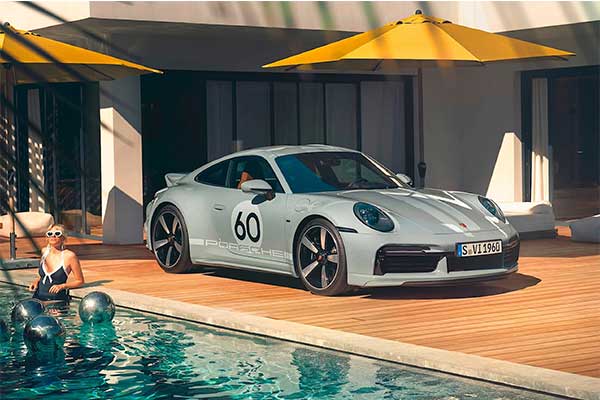 Porsche has decided to celebrate 911s from the 1960s and early 1970s – which has resulted in a new 911 Sport Classic special edition model. The Porsche 911 Sport Classic is the second model under Porsche's new 'Heritage Design strategy', after the 911 Targa 4S Heritage Design Edition of 2021.
While some have already labelled it as a cynical marketing exercise, there are multiple good reasons an enthusiast would want this Porsche. Firstly, production is limited to just 1,250 units globally, so you'll never lose any money on the deal.
This special edition allows buyers to get a different type of Turbo, one that's more analogue. Based on the Turbo S model, this one comes only with rear-wheel drive and 7-speed manual transmission, and Porsche does away with the signature side cooling vents. Instead, a Porsche representative said the 992-generation 911 doesn't need as much cooling as Turbos of the past and the engine can be adequately cooled using the inlets on the rear bumper and ducts under the rear spoiler. Power is from the same 3.7-litre turbocharged flat-six as the 911 Turbo, sending 542bhp and 442lb-ft.
The interior is just as unique. Porsche used materials meant to be a callback to the 1960s and early 1970s. One example is the Pepita cloth upholstery on the seat centres and door panels. The standard seat upholstery is semi-aniline leather in Classic Cognac, but black is also available.
The standard trim is open-pore dark Paldao wood, contrasting nicely with the light seats. Naturally, you also get a numbered badge stating which of the 1,250 models you own. The analogue central tachometer comes with a white needle and scale markings alongside green numbers. The same treatment is applied to the Sport Chrono clock.
The 2023 Porsche 911 Sport Classic should reach dealerships in late 2022.