Porsche Celebrates The 50th birthday Of The 911 Carrera RS 2.7 Together With Puma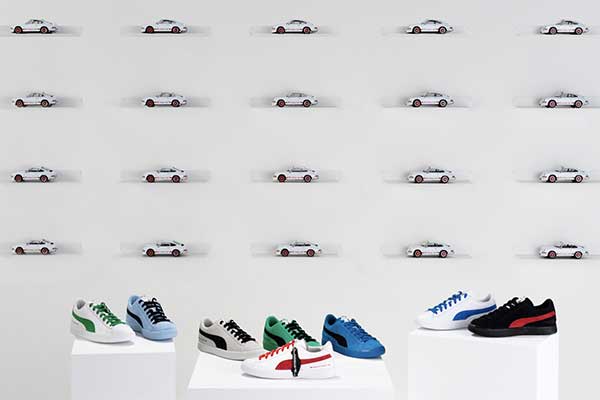 With a strictly limited special edition of the classic Puma Suede shoe, Porsche, together with the international sporting goods manufacturer Puma, is honouring the legacy of a real street and motorsport icon – the Porsche 911 Carrera RS 2.7.
50 years ago, Porsche started developing the 911 Carrera RS 2.7, initially building 500 examples to homologate the car for Group 4, special GT cars. The Porsche 911 Carrera RS 2.7 was presented at the 1972 Salon de l'Automobile (Paris Motor Show) and was an instant hit. All 500 vehicles were sold just a few weeks after the trade fair. Similarly, the Puma Suede is an iconic piece of Puma history – originally only 307 pairs were made to celebrate Olympic track and field champion Tommie Smith's bib number.
The 911 Carrera RS 2.7 became a street-legal vehicle for customers who also wanted to participate in racing events. It was the first 911 to be given the nickname "Carrera" – as the culmination of the Porsche program. The suffix is ​​an allusion to Porsche's success in the classic Carrera Panamericana road race in 1954. While the "RS" makes it clear that the vehicle was designed for racing and rallying, the "2.7" stands for the displacement of the engine. The RS 2.7, with its spartan equipment, was designed for speed from the start – a seamless marriage of style and performance. The most striking feature of the fastest German production car of its time (top speed 245 km/h) is the rear spoiler, popularly baptized "Entenbürzel".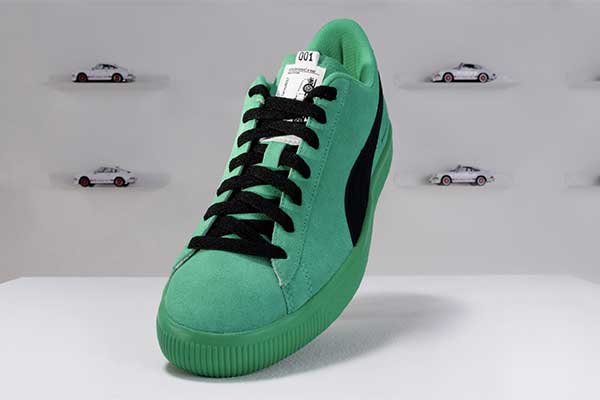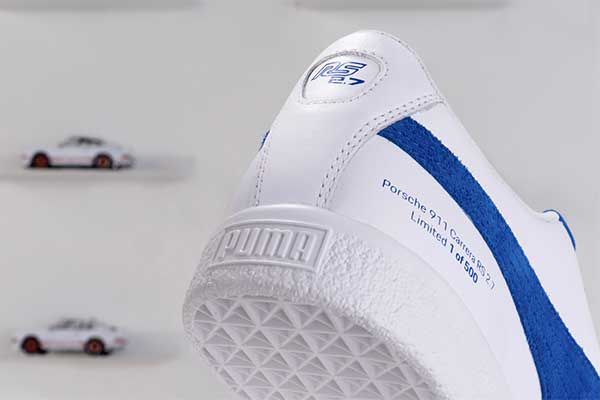 Puma is now proudly paying homage to this heritage with the release of a shoe collection limited to 500 pairs (per colourway). The timeless Puma Suede now becomes part of the Puma x Porsche line. Bearing the iconic RS 2.7 lettering, the Puma x Porsche Suede RS 2.7 Limited Edition is designed for speed and strictly limited – just like the original Porsche 911 Carrera RS 2.7 itself – making it the ultimate "shoe tribute" to this automotive icon. The sneaker is available in ten different colour variants, which customers of the Porsche 911 Carrera RS 2.7 could choose from back then. Two of the colour variants – Orange/Black and Grand Prix White/Black – are exclusive to the Netherlands and Japan respectively.
Until the end of 2022, owners of the Puma x Porsche Suede RS 2.7 Limited Edition will also receive free entry to the Porsche Museum to experience the legendary heritage of Porsche up close.