Former Nigerian Beauty Queen, Ruby Uche Flaunts Her Mercedes-Benz GLK Birthday Gift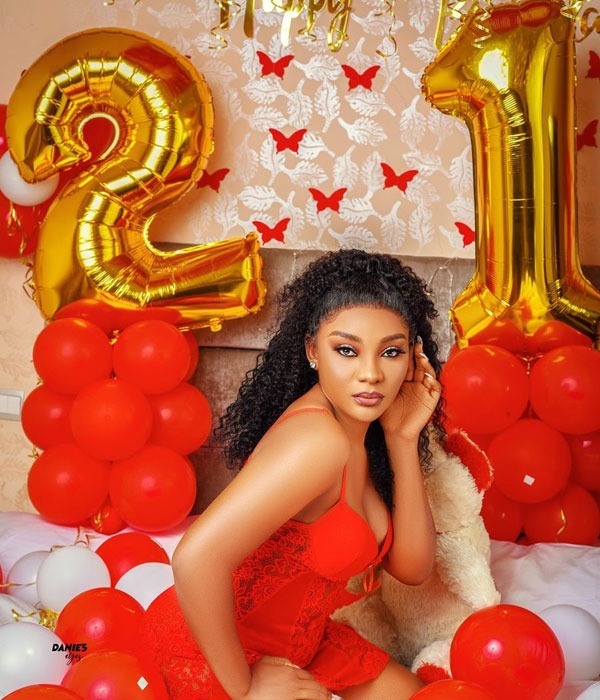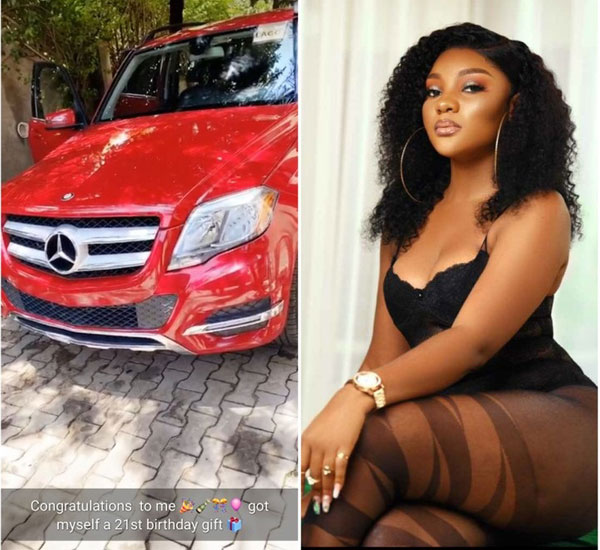 Former Nigerian beauty queen, Ruby Uche recently marked her 21st birthday.
To mark her special day, she gifted herself a memorable gift –a Mercedes-Benz GLK
The celebrant took to her Instagram account to post the photo of her new whip alongside her birthday photos.
On the caption, she wrote:
Congratulations to me, got myself a 21st birthday gift.
The Imo State-born Ruby is the CEO of Ruby's Signature.
She contested for Queen of Peace Africa 2014 and Face of Democracy Nigeria 2014. Also in the same year, she contested for Miss Comely Queen Nigeria 2014.
On the 7th of  December 2014, she was crowned Miss Comely Queen Culture and Tourism Nigeria 2014/2015.
The Former Nigerian beauty queen is a model.
She was one of the few beauty queens that championed several humanitarian projects during their reign.
She has a great passion for Modeling & Pageantry, started modeling at the age of 14 and was professionally groomed by Jhelp Modelling Agency.
Furthermore, Queen Ruby Uche flagged-off her pet project on the 24th of January 2015 by using Culture & Tourism to Create more Awareness for Breast Cancer in Nigeria. Ruby was crowned at the 2017 edition of Queen of Aso beauty pageant held in Abuja.
More Photos Of Queen Ruby Uche On Her 21st Birthday