Curvy Nollywood Actress, Biodun Okeowo, Buys A Mercedes-Benz GLK (PHOTO)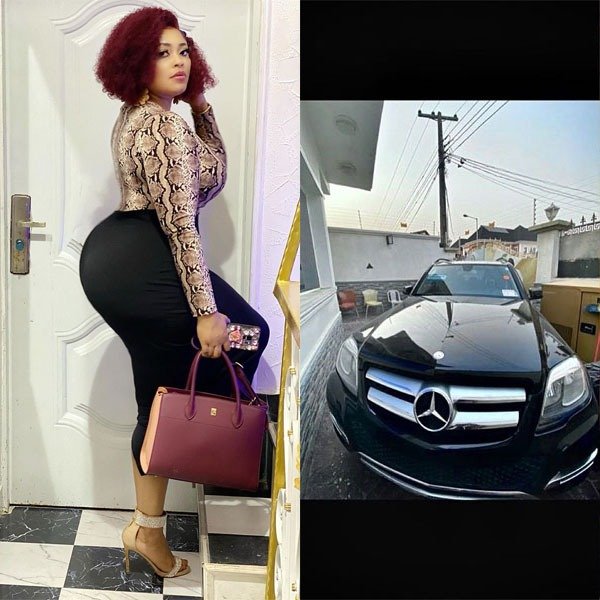 Biodun Okeowo Buys A Mercedes-Benz GLK
Biodun Okeowo, also fondly called Omobutty, is a Nollywood Yoruba actress.
She derived the sobriquet "Omobutty" from a movie of the same name that she starred in. The movie shot the mother of two into prominence.
The curvaceous graduate of the Lagos State University recently joins the league of Mercedes-Benz GLK owners.
She shared the news of the vehicle on her Instagram business page @victorias_beautyspa.
Furthermore, the post came with the photo of the car, and with the caption…
"Congratulations Senior Sales Girl @officialomoborty"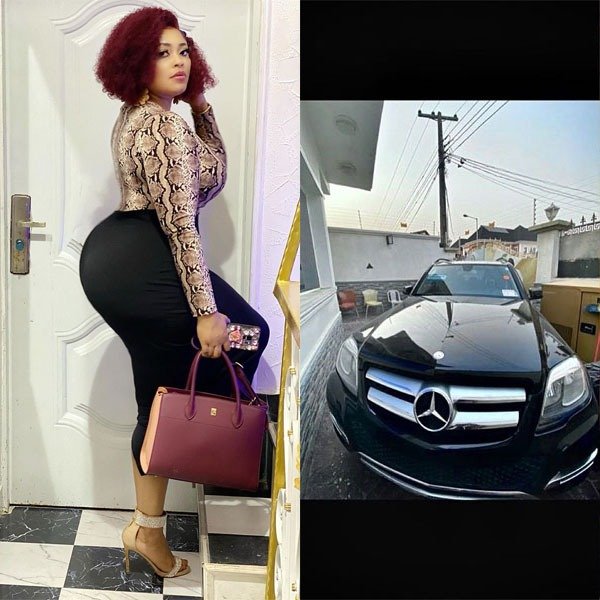 Mercedes-Benz GLK
The Mercedes-Benz GLK is a mid-size luxury SUV. It made its debut in 2008 at Beijing Auto Show.
The name GLK is an acronym for Geländewagen Luxus Kompaktklasse.
The 5-door vehicle takes its name from larger Mercedes-Benz GL-Class. This, in turn, was named after the G-Wagen or Geländewagen. Thus, the GL is the luxury-oriented version of the G, and GLK is the compact version of the GL.
The GLK operates on a smooth 3.5-litre V6 that delivers quick acceleration. Power is sent to the 4 wheels through a 7-speed automatic transmission.
Mercedes-Benz GLK offers comfort and tranquil when cruising. Handling is also nimble.
Safety
The GLK has a comprehensive restraint system. It consists of seatbelt tensioners and nine airbags.
These nine airbags are deployed selectively. This depends on the type of collision and its severity. This is effective in reducing the forces exerted on the occupants.
In 2016, the production of the GLK was discontinued. It was replaced by the GLC.
In Nigeria, a  used Mercedes-Benz GLK sells for around N8 million.