Rapper Travis Scott 'Surprised' 3 Year Old Daughter With School Bus As Birthday Gift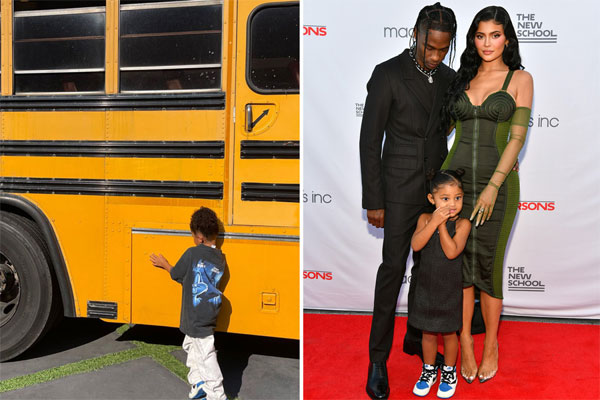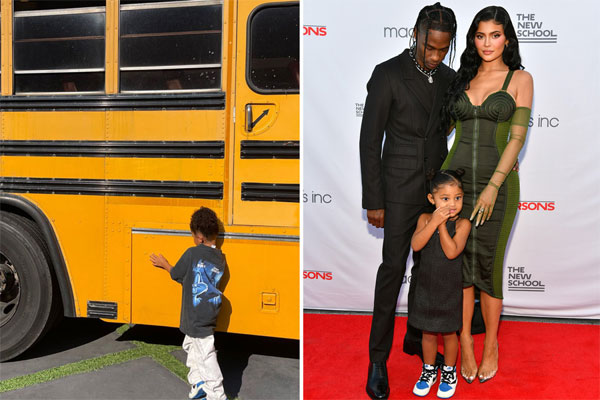 Rapper Travis Scott surprised his 3-year old daughter, Stormi, on her birthday with a yellow school bus.
The rapper who is also widely acclaimed for his work in the fashion world, caused quite the stir on social media on account of the unusual gift.
On Tuesday, Stormi's mum, Kylie Jenner shared photos of her daughter excitedly exploring a school bus on her Instagram Story, touching the outside of the vehicle and walking the inside aisle wearing a Space Jam T-shirt. In one slide, Jenner, 24, explained why Travis Scott surprised Stormi with the bus.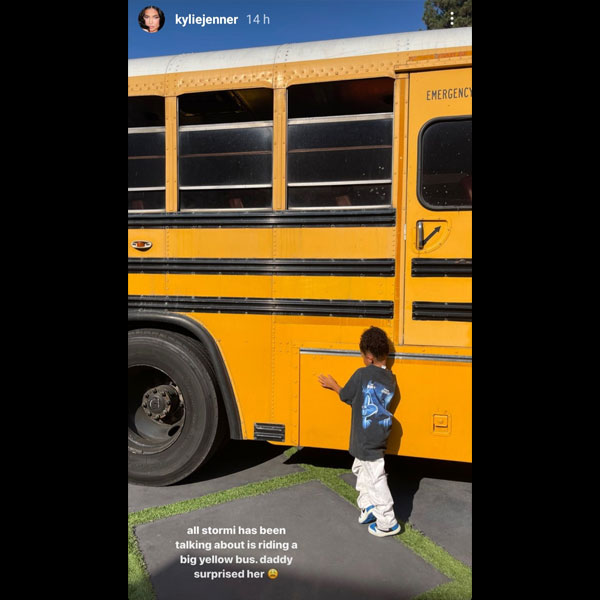 Turns out three-year-old Stormi is really into the idea of riding yellow school buses at the moment, so her daddy ensured that his darling girl managed to enjoy the experience this week.
Taking to Instagram Story on Wednesday, Kylie revealed her daughter's reaction when a classic school bus rolled up to their house.
"All Stormi has been talking about is riding a big yellow bus. Daddy surprised her," Jenner wrote in one story, explaining the slightly bizarre gift.
One of the photos showed Stormi standing in the aisle of the empty bus, appearing to take in the large vehicle and all its glory.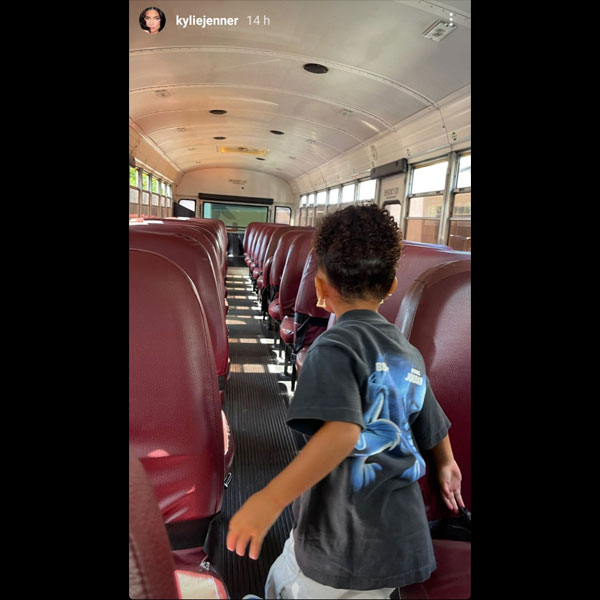 Travis Scott began dating media personality and businesswoman Kylie Jenner in April 2017.  On February 1, 2018, Jenner gave birth to their daughter, Stormi Webster.
Jenner appeared in the music video for "Stop Trying to Be God", from Scott's third studio album Astroworld. They broke up in September 2019, but quarantined together during the COVID-19 pandemic for the sake of their daughter. As of August 2021, Jenner is reported to be pregnant with their second child.