Watch Young Actress Regina Daniels Cruising Abuja In A Convertible Ferrari (Video)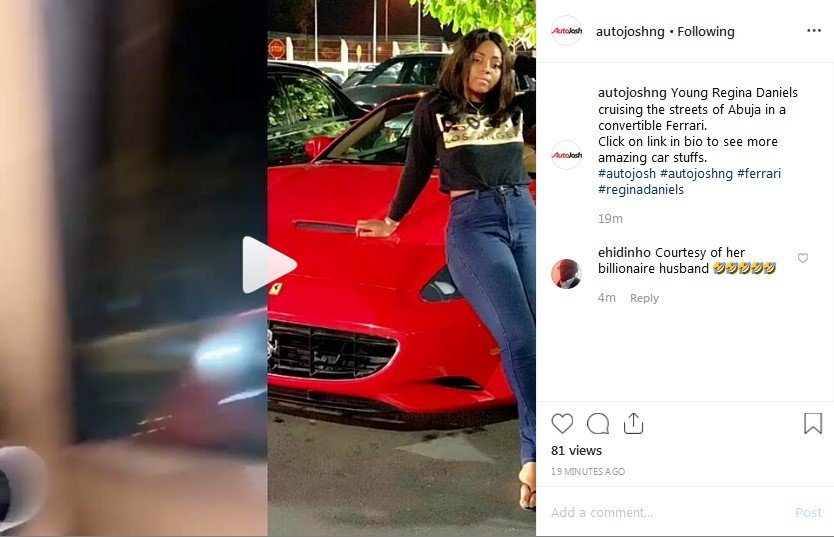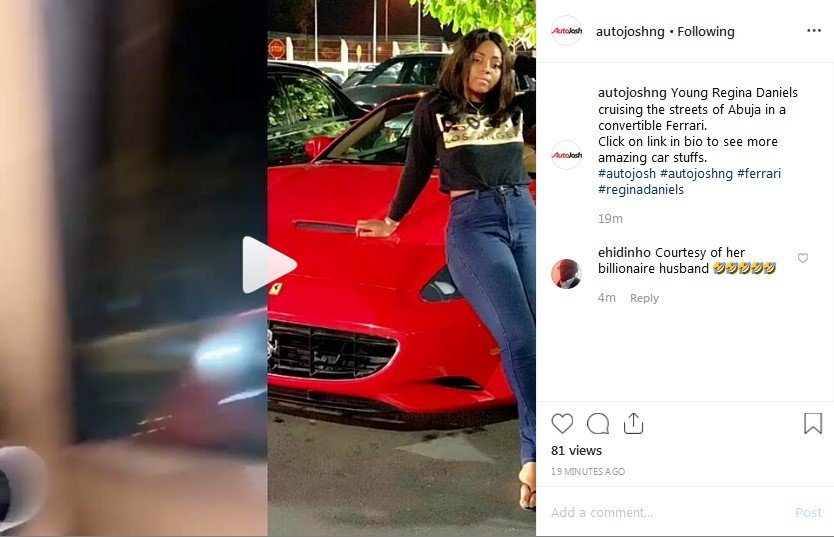 Regina Daniels is a teenage actress that came into the movie industry at a tender age of 7. Ever since then, she has starred in numerous movies.
Recently, she got herself two Mercedes Benz cars – ML350 SUV and C300 4Matic. Adding to that, she gifted her mother a mansion in Abuja. All these spontaneous acquisitions raised the curiosity of many Nigerians who questioned how she got all the money for all that. A lot of people have the notion that acting alone can't give her such money.
The other day, she was spotted in a Rolls Royce Wraith. You can read about it via the link HERE.
This time around, she was seen cruising Abuja in a Convertible Ferrari….That's huge you know.
Watch the video below;