Renault Launches New Twingo EV Concept With Efficiency In Mind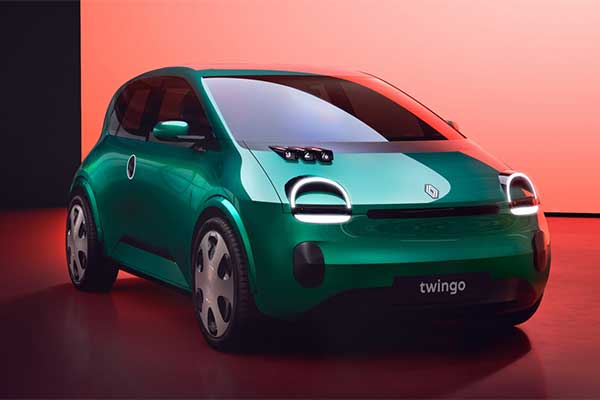 Renault has unveiled its new affordable electric city car, and, unsurprisingly, it's called Twingo. This isn't going to be the first electric Twingo; there was another one launched in 2020. The new Twingo EV is promised to cost "under €20,000" and come with incredible efficiency; a consumption of only 10 kWh per 100km has been mentioned.
And that's just about the only detail that we know about the next Twingo EV, aside from the pictures showing the concept, which you can see above and below. The Twingo EV will be the smallest EV in Renault's stable, slotted under the upcoming Renault 5 and Renault 4, but using the same AmpR Small modular architecture.
Renault aims to have it in production around the end of 2025, so the first shipments should happen in early 2026 if all goes to plan. By that point, let's hope it will still cost what it's now advertised to—plenty of times we've seen EV pricing creep up from the point of the first announcement to when sales actually start.
The new Twingo EV will be made in Europe, and CO2 emissions over its lifetime are promised to be around 75% less than the "average European ICE car" sold this year.