Renault Scenic E-Tech Has Been Officially Unveiled As An Electric SUV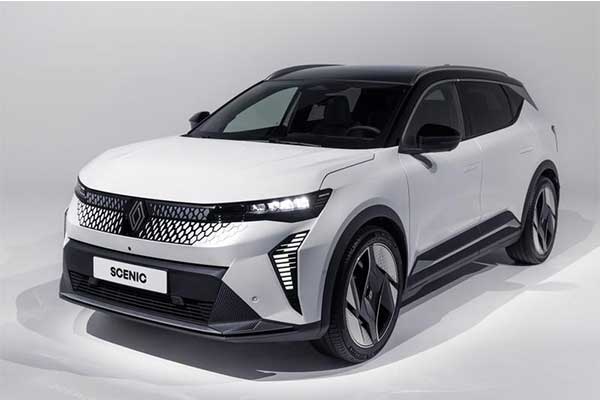 Renault Scenic is a name that's been around for over a quarter of a century. Conceived in 1991, it debuted in 1996 as the first compact MPV in European automotive history. Now, 27 years later, the new Renault Scenic E-Tech is making a comeback as the face of Renault's new generation of EVs.
The Scenic E-Tech, has an all-electric powertrain, with a promised 620 km WLTP range. It's a family vehicle designed for both weekend getaways and daily commuting.
Built on the CMF-EV platform shared with Nissan and Mitsubishi, the Scenic E-Tech is compact in footprint, but it outdoes its competition with interior spaciousness. It comes with a respectable 87 kWh battery and a motor generating up to 160 kW (220 hp), so it's clear the Scenic is focused on practicality rather than performance.
The new Scenic E-Tech flaunts a 2.78 m wheelbase and an impressive 545 l trunk capacity. Those in the back can enjoy a generous 278 mm of knee space. Features like the Solarbay photochromic glass roof and clever armrest further improve the in-car experience.
The Scenic E-Tech isn't lacking when it comes to technology with its OpenR Link multimedia system, offering over 50 apps to make trips smooth and enjoyable. The signature sound has been crafted in collaboration with Jean-Michel Jarre. Now – we have a short video for you to judge the new sound yourself. It surely adds some drama to everyday errands.
Thankfully, Renault's commitment to sustainability extends beyond just the electric powertrain. A respectable 24% of the vehicle's materials are recycled. As much as 90% of its mass, including the battery, can be recycled as per the latest EU Directive.
The new Scenic E-Tech is assembled at the ElectriCity plant in Douai, France, with the motor produced at the Megafactory in Cleon.