Rivian Unveils 400-mile All-electric Off-roader Pickup That Has A Futuristic Headlights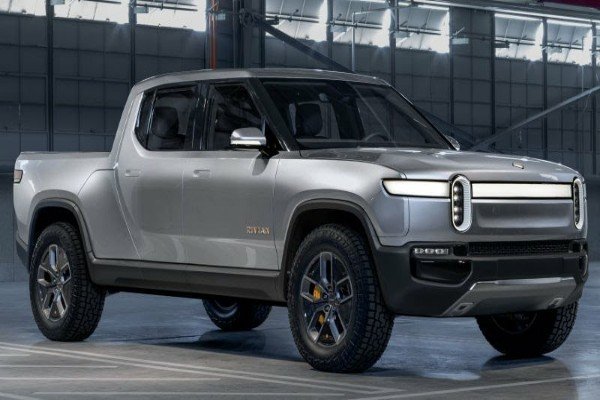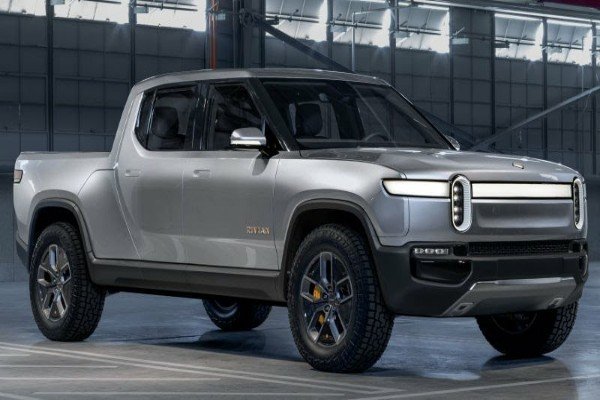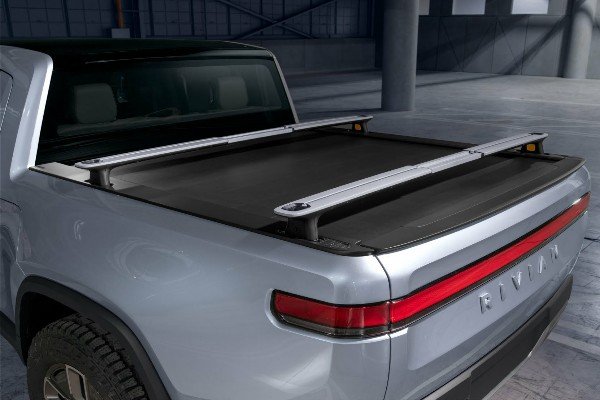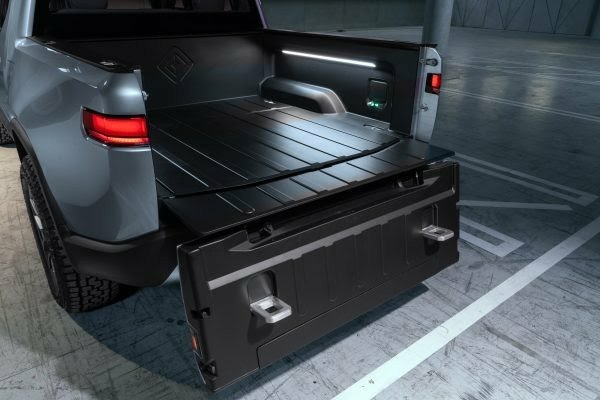 Michigan-based Rivian has unveiled an all-electric 5-passenger R1T pickup with a massive battery pack that would make it compete with any petrol-powered pickup.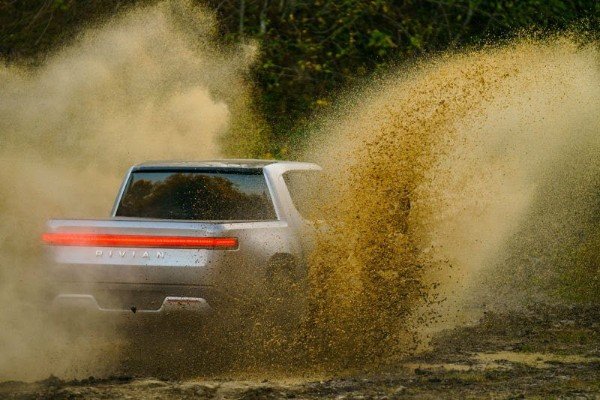 The all-electric off-roader has a Land Rover Evoque-style of flush door handles and distinct LED headlights design like a car from sci-fi films .
The 215.5 inches long R1T (roughly the size of a Toyota Tundra TRD Pro) is capable of towing up to 11,000lbs (4,990kg) and will drive through 3.3 feet of water ( Hummer is capable of fording 2.5 ft ) after which Rivian says the pickup starts to float.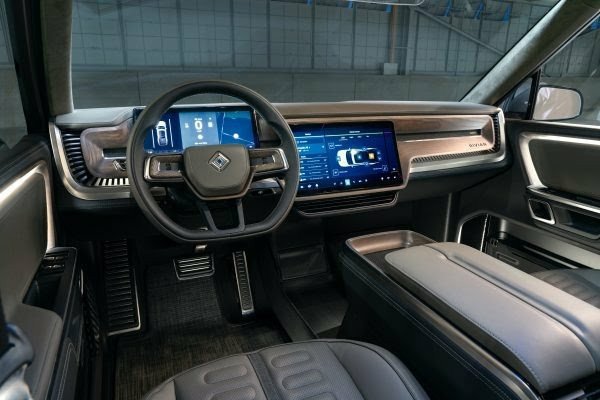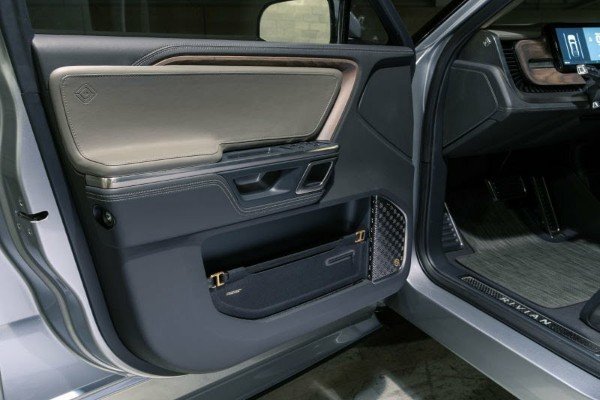 Inside includes eight airbags, maps pre-programed into its navigation for off-roading, 10 USB charging ports,multi-media touchscreens, High-speed Ethernet for security and over-the-air software updates.
The cameras, lidar, radar, ultrasonic and GPS fitted pickup means it is capable of Level 3 autonomous-driving i.e. it will be able to steer, accelerate and brake without the driver touching the steering or brake .
It comes with three battery options – the 105 kWh, 135 kWh and 180 kWh battery packs that will go 230+ miles, 300+ miles and 400+ miles respectively on a full charge.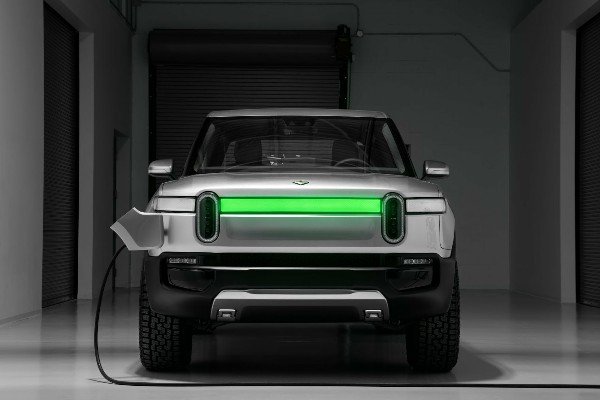 The empty batteries can add up to 200 miles of range in just 30 minutes with a DC fast charger while Level 2 charger ,found in public charge points, will charge it full in eight hours.
The 788 horsepower R1T is powered by 197 horsepower electric motors that are attached to each wheel .It powers the 105 to 180 kW battery-optioned pickups from zero to 62 mph in 4.9s,3.0s and 3.2s respectively.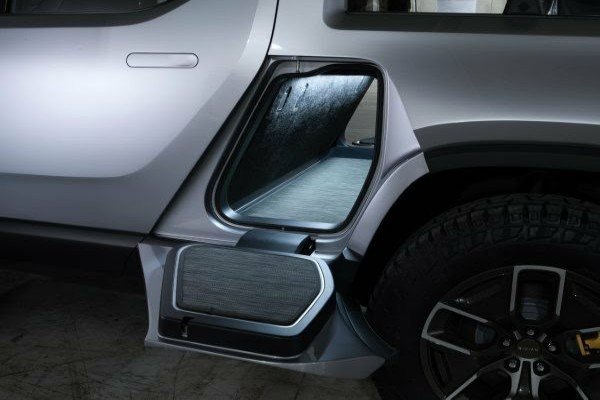 It has several storage options that includes the Gear Tunnel,near the back tyres,where things like the snowboards and golf bags can be stored . The doors to the Gear Tunnel also serve as steps for reaching up to the racks on the roof.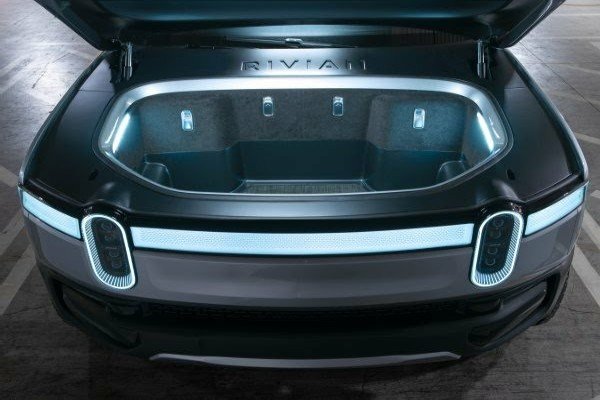 Being an electric car with no engine at the front,means the bonnet, the racks on top and the back of the pickup ( that has a hidden lockable storage tyre compartment ) are also storage facilities.
The truck starts at $61,500 and deliveries is expected in late 2020.
What do you think?