RoadX Motorsport Is Organising A Launch Party For Car Racing Fans In Nigeria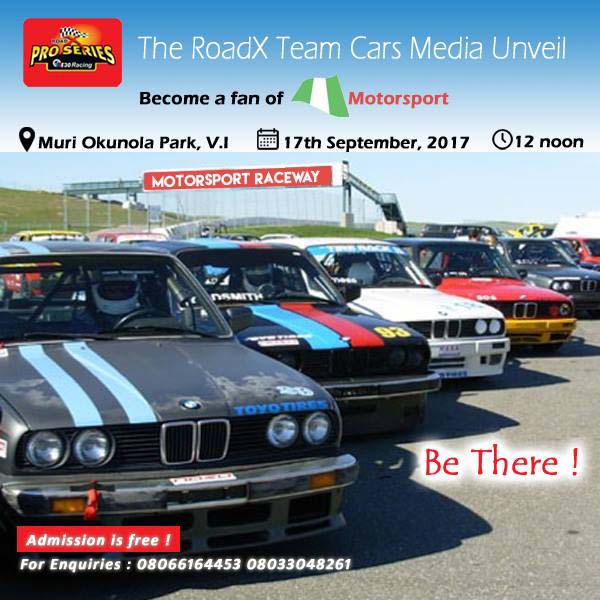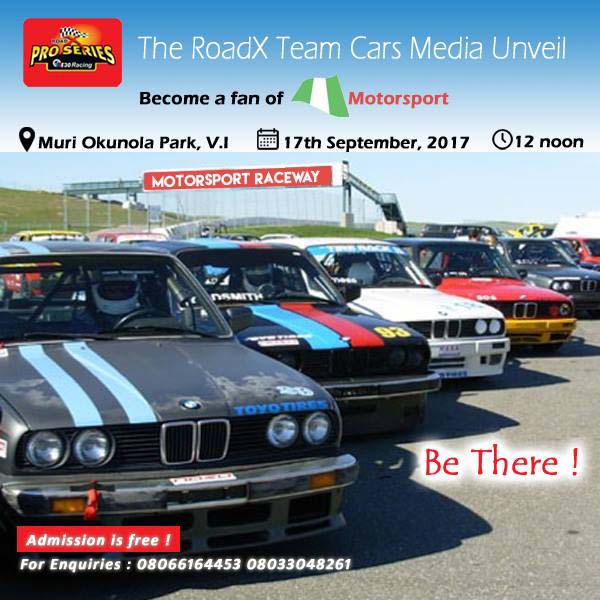 The RoadX Team unveils Motorsport Fans Engagement event at Muri Okunola Park, VI, at 1pm in Lagos on the 17th of September 2017. It is an opportunity to bring motorsport enthusiasts together as well as to give an insight of the main racing event in Evbuobanosa, Edo State on 25th November 2017.
It will be an afternoon cocktail of Voices & Visions of what Motorsport in Nigeria can be. If you dig Motorsport, know someone who digs motorsport or know anyone who can be made to dig motorsport, come & bring them all along.

See Related Post 11 Car Race And Car Shows In Nigeria For 2017