The Rolls Royce Dawn Mansory Is A Sleeky Sporty Luxury Convertible (Photos)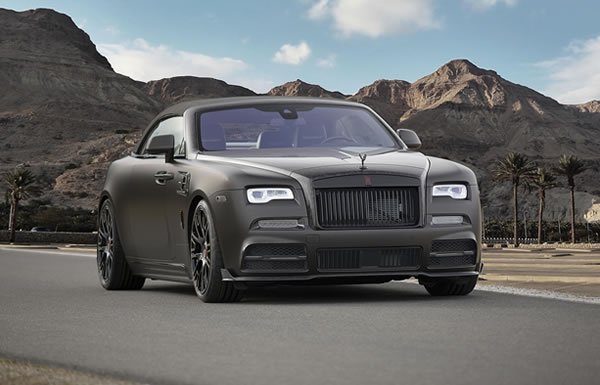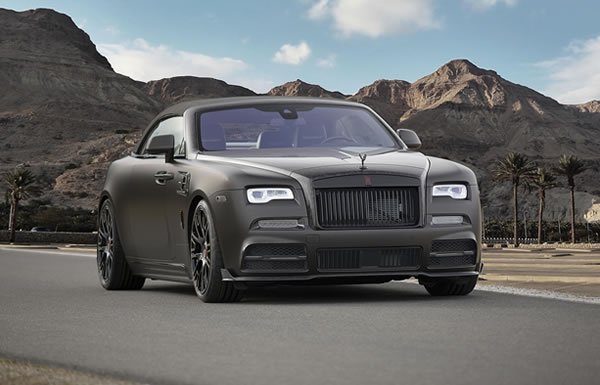 The Rolls Royce Dawn redesigned by the luxury German automaker Mansory is a sleeky sporty luxury ride.
In order to fulfill the high demands with respect to looks and aerodynamics, the MANSORY designers have given the front of the four-seater a completely new design. Larger air intakes on the newly designed front spoiler in conjunction with perfectly integrated LED daytime running lights which gives the distinguished Briton a much more dynamic appearance.
The use of visible carbon fibre enhances the sporty modern look. The front lip, radiator housing and the lightweight construction of the bonnet show the typical carbon structure. But the flanks and the rear were also redesigned: The MANSORY side skirts were sculptured to quieten the airflow at the sides and to give the cabriolet a lower and sleeker look, no matter whether the soft top is up or down. To reduce the lift on the rear axle the MANSORY designers fitted an elegant spoiler lip to the Dawn's original boot lid and combined this with the rear spoiler which was also redesigned.
Fitting to the exclusive appearance of the Dawn MANSORY uses rims with dimensions of 22 inches. The especially light rim also has, thanks to the special aluminium alloys, the approval for high wheel loads. MANSORY recommends ultra-high-performance tyres from Vredestein in the dimensions 265/35/22 for the front axle and 295/30/22 for the rear axle.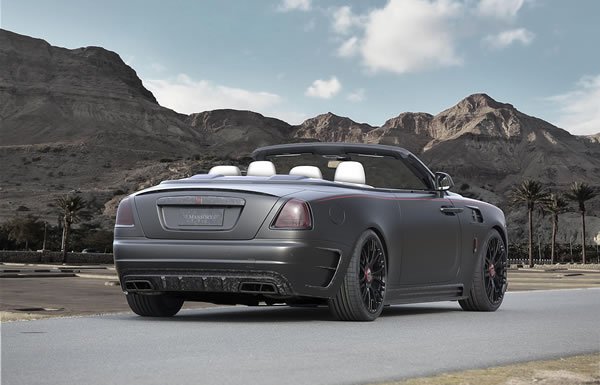 As sporty as the MANSORY conversion may look, there is also plenty to offer under the bonnet. The technology specialist helps the Rolls-Royce Dawn to an engine performance of 740 hp / 544 kW at 5,500 rpm (Standard: 570 hp / 420 kW). At the same time the maximum torque was increased by 220 Nm to an awe-inspiring 1,000 Nm in the range of 1,500 rpm to 5,500 rpm. With this the Dawn can accelerate from 0 to 100 km/h within a mere 4.5 seconds. The maximum speed has been increased from 250 to 285 km/h.
Only the finest materials are used for the newly designed interior. Brushed aluminium, carbon fibre, burl wood or highly polished piano lacquer surfaces gleam nobly in the cockpit according to the customer's desires and are a perfect complement to the leather on the dashboard and the seats. Precisely hand-crafted embroidering in the foot mats and the head rests provide an additional visual focus. Thus, a style is achieved that provides the perfect symbiosis between luxurious flair and lifestyle.
Do you prefer the Mansory to the base Dawn?. Tell us in the comment section.
See more photos…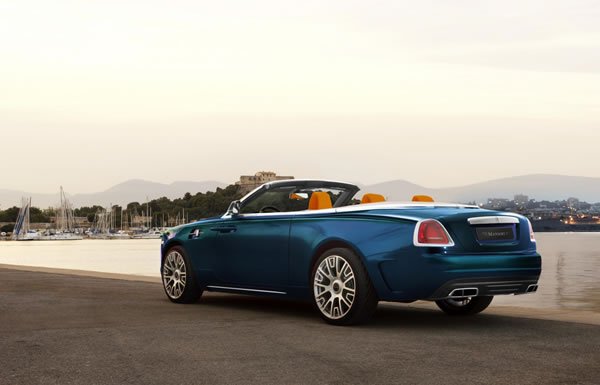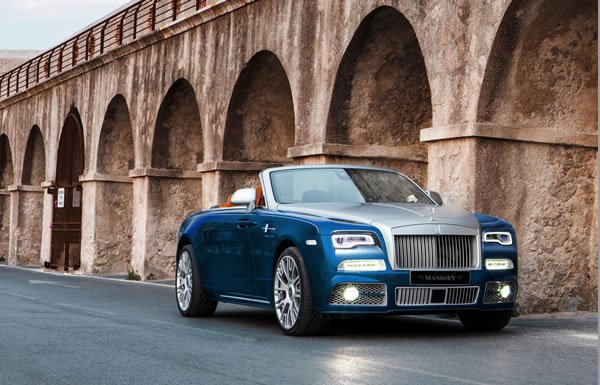 From Mansory
See Related Post: Meet The Purple Rolls-Royce 'Dawn In Fuxia' From The Fux Palette (Photos)