Rolls Royce Launches Cullinan Blue Shadow Edition Which Takes Its Inspiration From Space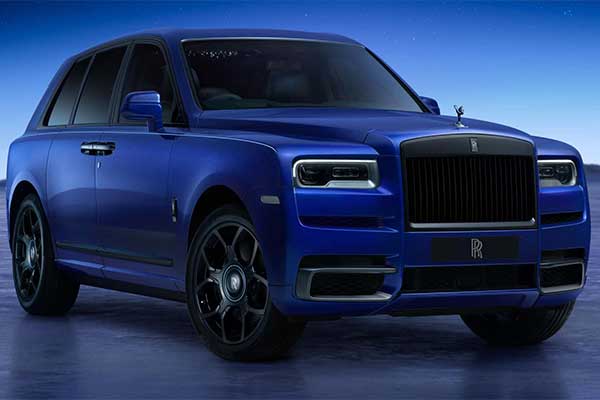 Carrying the "Blue Shadow" moniker, this Rolls-Royce Cullinan Black Badge takes inspiration from the Kármán Line. If you haven't heard of it, this is a proposed conventional boundary between the Earth's atmosphere and outer space set by the Fédération Aéronautique Internationale (FAI) at an altitude of 62 miles (100 kilometers). For this reason, the opulent SUV will be produced in a limited series of 62 units, all of which have obviously been sold already.
All vehicles come painted in Stardust Blue, an eye-catching shade derived from the deep blue found in the upper layers of the Earth's atmosphere. As for the satin-tinted grille surround and aero bumper inserts, their finish is a nod to the thermal tiles used by space shuttles. Even the Spirit of Ecstasy is a tribute to spacecraft as the hood ornament was made using 3D printing techniques in titanium before applying a thin blue-tinted layer.
Inside, the dashboard and door panels transition from black to blue to white from the bottom to the top. Rolls-Royce uses five shades of paint with six layers to create this effect. A clear coat on top mixes blue and clear glass particles.
A special version of the brand's Starlight Headliner is another eye-catching element of this Cullinan. It depicts the moon complete with craters, and there are five colors of thread to create a textured appearance. The design requires 250,000 separate stitches and two days to complete. There are 799 white LEDs and 384 in blue.
To go with the SUV, buyers will also be offered a range of accessories, such as an indoor car cover with a design inspired by the one found in the seat leather perforations and a unique luggage set. For those who really want to celebrate their new Cullinan Blue Shadow, a 1:8 scale model of their precise example can also be commissioned with working exterior and interior lighting.