Volkswagen Golf R 333 Limited Edition Is A Party Number With 333 HP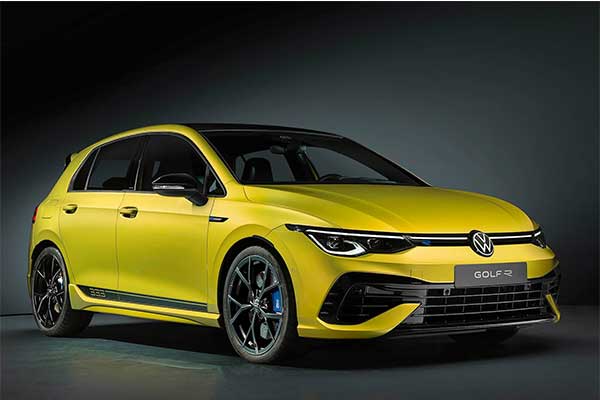 Volkswagen puts the Golf R in the spotlight by giving the naturally 320 hp four-wheel drive sporty top version of the Golf a new special version. It is called Volkswagen Golf R 333 Limited Edition and that name of course already gives away that it is 333 hp strong and that only 333 copies will be built.
The Volkswagen Golf R 333 Limited Edition is the strongest Golf ever, but it's not just that. The 333 hp and 420 Nm that the Golf R 333 squeezes out of its 2.0 TSI are 13 hp more than a regular Golf R, but last year's Volkswagen Golf R 20 Years had the same power. With that muscle power, the special version accelerates from a standstill to a speed of 100 km / h in 4.6 seconds.
The Golf R 333 Limited Edition is based on the Golf R with the normally optional R Performance Pack, which means that the top speed is 270 km/h and not 250 km/h. Things like a Drift mode and a special roof spoiler are also part of the R Performance party. So they are now standard, as well as the normally optional and almost 4 grand cost titanium exhaust system from Akrapoviç. The Golf R stands on 19-inch large and in this case black Estoril wheels with semi-slicks folded around them. The party animal always painted Lime Yellow Metallic has a black roof and is of course sprinkled with the necessary 333 stickers. You will also find the number in the interior, as well as the production number of the copy you purchased.
Volkswagen equips the Golf R 333 Limited Edition with Nappa leather upholstery, IQ Light LED matrix headlights, a reversing camera, and an extensive Harman Kardon audio system as standard, things that you normally have to pay extra for.