Rolls Royce reveals 3 bespoke Phantoms for Geneva (pictures)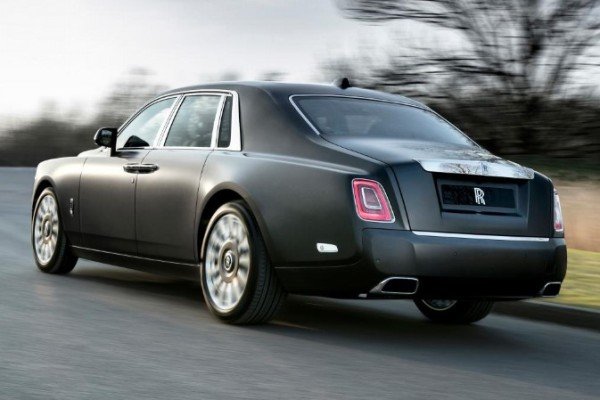 On the eve of the 2018 Geneva Motor show, Rolls Royce unveiled a trio bespoke Phantom models and each one curated for 'specific patrons of the brand'.
Out of these 3 models, the first one is 'The Gentleman's Tourer' – a short wheelbase car inspired by the Phantom II from the 1930s.
Inside, the Gentleman's Tourer apparently exudes a 'masculine, utilitarian-feeling', with 'tones of Black, Selby Grey and Anthracite leathers'. Each door panel features an embossed Spirit of Ecstasy, while the Piano Black veneer features silver pinstriping.
The second and the third of this bespoke phantom are Extended Wheelbase models.
The first is called 'Whispered Muse' and has been created by designer Helen Amy Murray, using special colours, silks and veneers. Rolls-Royce says the Piano Seashell trim has been hand polished for 12 hours, while the exterior paint is made up of 10 layers, the last of which is glass infused for a crystal effect.
The final bespoke Phantom is titled 'A Moment in Time'. Another customer-commissioned EWB car, it uses solid aluminium, Piano Milori Sapphire veneer and hand stitched embroidery to create yet another unique limousine. This car, however, has just six layers of paint.
The Rolls Royce guys are not smiling.