Russian And Chinese President Ride In China's New Bullet-Train: See The Interior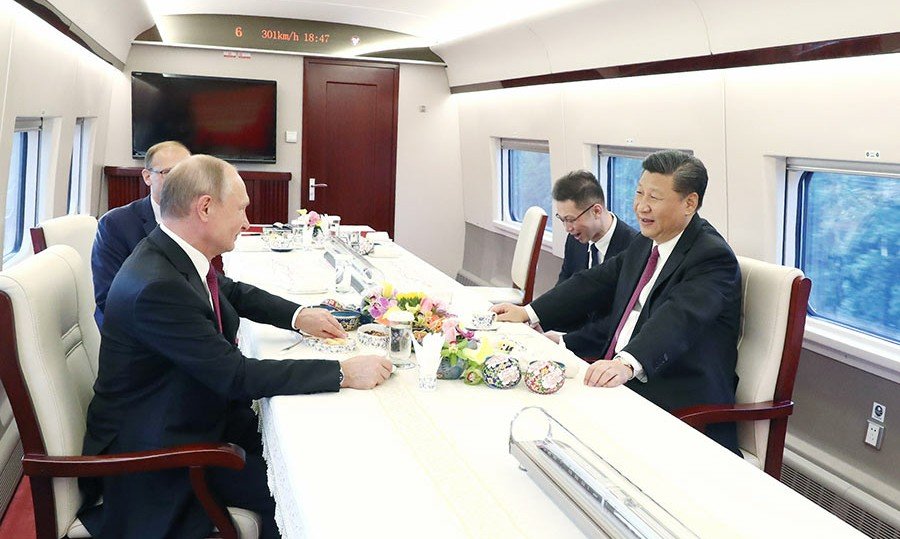 Few weeks ago while on an official visit to China ,Russian President Vladimir Putin and the Chinese leader left Beijing for Tianjin, a major port city in northeastern China on a high-speed train that has a top speed of 350 km/hr.
The Chinese leader used the means of transportation to demonstrate the advantages of high-speed transport as well as Chinese engineering.
The Russian President is now planning a joint project to build a high-speed rail line between Moscow and Kazan with Russia's Chinese partners.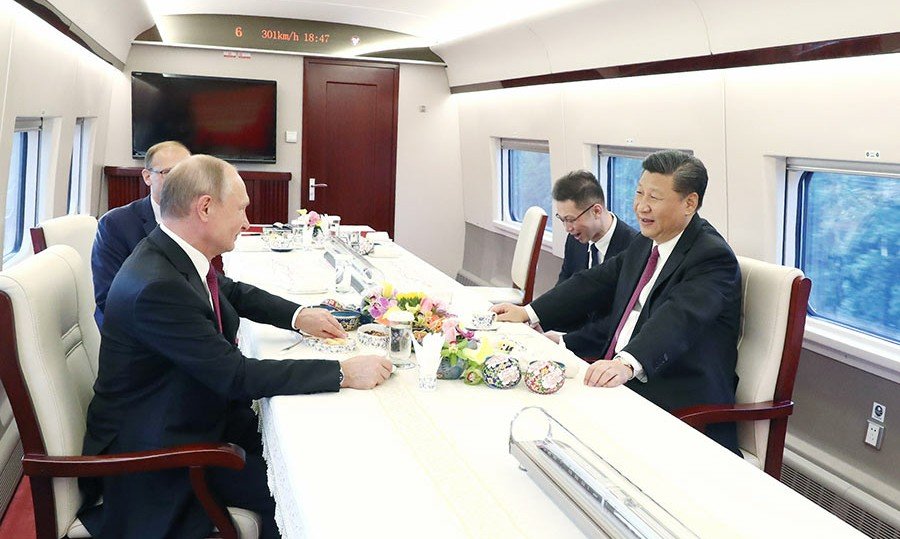 See the speed: 301km/hr
At the moment, China has the world's longest high-speed rail network which extends to about  22,000 km.
Last year , China unveiled the new generation of high-speed trains called Fuxing that has a maximum speed of 350 km/h (217 mph-operation) and 400 km/h (249 mph-normal).
They run along two railway lines connecting Beijing, Tianjin and several cities in China .
The Chinese Fuxing bullet trains with top speed of 350 km/hr or (217mph) will travel from Beijing to Shanghai ,a distance of 1,318km (819 miles) in 4 hours and 24 minutes.
With that kind of speed, a journey from Lagos to Abuja (755.4 km) and back to Lagos (1510.8km) will take just about 5hrs.
What do you think?
Also See: Buy and sell cars faster on Carmart NG