Saudi Police Welcome Kingdom's Women Drivers With Rose Flowers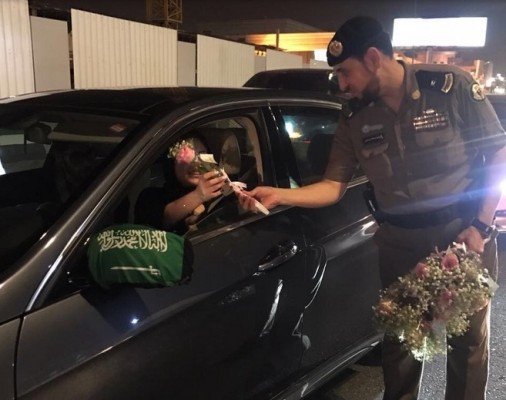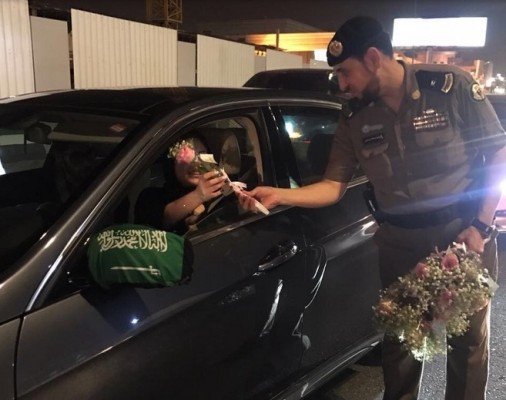 Few days ago, there was somewhat jubilation for the lady drivers in Saudi Arabia; they were let loose after years of being banned to drive in the country. This move was part of the Saudi Crown Prince Mohammed bin Salman's effort to remove the country's reputation of repressing women's rights and to modernise some aspects of Saudi society.
You can read about it Here
After this ban was lifted, several pictures on social media have shown where Saudi traffic police officers are handing out roses to female drivers as they drive for the first time.
The Saudi women's right to drivers' license came into effect on June 24th, 2018.