See The Bus Terminal That Ambode Is Building At Agege (PHOTO)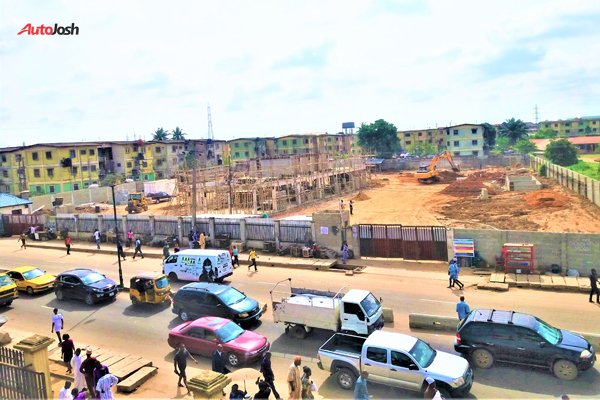 Governor Akinwunmi Ambode has left no one in doubt about his desire to transform the mass transit infrastructure in Lagos state.
In line with that vision, several Bus terminals and about 100 bus stops are currently being constructed. These Bus terminals are intended to be loading and discharging bays for the state government-owned or -supervised BRT buses.
These are all part of the Gov. Ambode plan to rid the state of yellow commercial buses more popularly referred to as "Danfo".
Some of the modern Bus Terminals currently being constructed include Okpta, NAHCO, Ajah and the Agege Bus terminals.
Autojosh went on a tour of the construction site of the proposed Agege Bus terminal.
The Bus terminal is situated at the old Iju Garage along the Agege-Iju road.
The project, which is currently undergoing massive construction works, was originally planned to be completed by June. However, the project suffered some delays. Thus, it is most unlikely that the June completion deadline would be met. The construction work started in February 2018.
The proposed modern Agege Bus terminal is expected to improve the mass transit situation of residents in that axis, as it will make public transportation more accessible to the people there.
The bus terminal will also enhance the aesthetics of the area, as it would greatly complement the 1.4 kilometers Agege flyover bridge currently being constructed just a few meters from the Bus terminals.