See How A Fallen Container Caused An Extensive Traffic Hold-up At Berger-Bus-Stop Today (PHOTOS)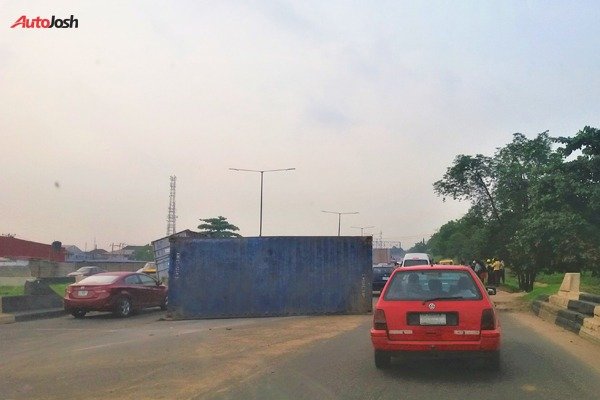 A fallen container on the Lagos-Ibadan expressway caused a serious traffic gridlock earlier this morning.
The container fell of a truck last night. The incidence occurred at Berger  bustop inward  Secretariat bus stop.
This morning, the fallen containers caused a serious impedance of free flow of traffic. The build up of traffic stretched as far back as towards Magboro axis.
Officials of the LASEMA Response Unit (LRU) visited the scene to carry out recovery of the fallen container.
See photos below.