See How Much Money Ferrari, Ford, Porsche And Mercedes Make Every Second-staveleyhead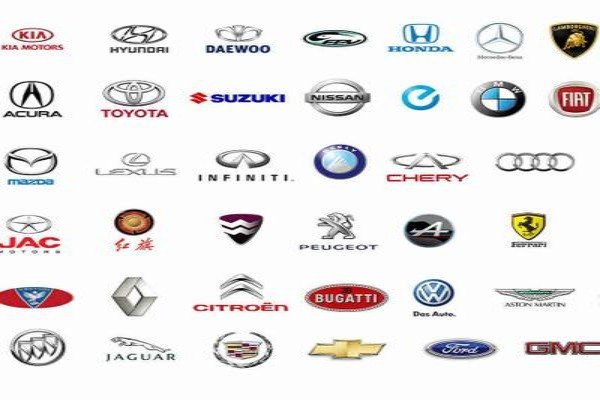 This New interactive asset by Motor trade insurers Staveley Head reveals how much money 14 of the world's richest automakers make every second, minute, hour and day globally
Toyota brings in around £5,951 in revenue every second and £430.10 in profit.
This is followed by Ford with £3,475.17 in revenue and a profit of £173.19 every second while Mercedes generates £2,619.70 in revenue and pockets £254.71 in profit every second.
Porsche tops the luxury brands with a revenue of £38,992 every 60 seconds followed by Ferrari's £5,672 and Bentley in third position with £3,059.
Toyota sells an average of 17 cars each minute which generates £357,091 in revenue and £25,806 in profit.
Ford and Mercedes follows with a revenue of £208,510 and £157,181 respectively .
Mercedes 4 cars per minute generates more profit (£15,281) compared to Ford's £10,391 profit for every 12 cars sold per minute.
On average, it takes an hour (60mins) for luxury brands Bentley, Ferrari and Aston Martin to sell a car worldwide.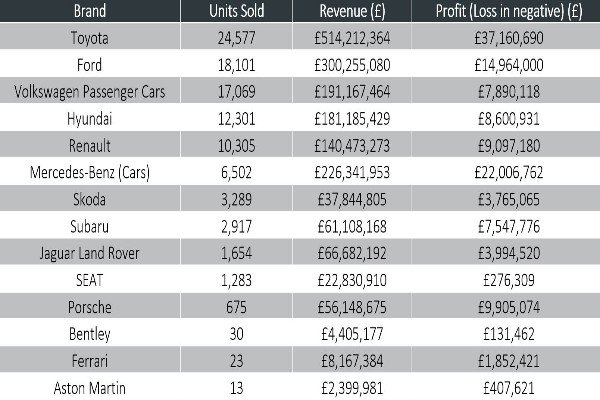 Toyota sells 1,024 cars worldwide every hour, generating £21.4 million in revenue and £1.5 million in profit.
In just 24 hours, Toyota sells 24,577 cars worldwide, Ford sells 18,101, Porsche sells 675 and Ferrari sells 23.