See One Danger Travelers Should Be Wary Of On Interstate Highways (PHOTOS)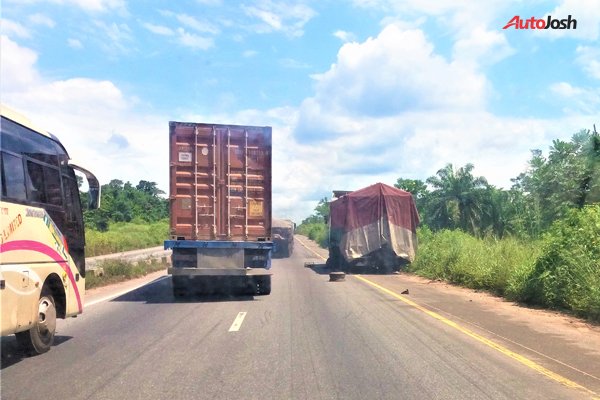 Nigeria is ranked second-highest in the rate of road accidents among 193 countries of the world.
Aside from the Boko Haram crisis, accidents are currently by far the main cause of violent deaths in Nigeria.
Interestingly, some of these road mishaps are caused by carelessness on the part of truck and trailer drivers.
Daily, especially on interstate highways, lives are being brutally and wantonly cut short due to the unregulated activities of tanker and trailer drivers.
The amount of broken down truckers and trailers on highways ought to be a source of major concern to the authorities.
A majority of these heavy duty vehicles that ply interstate highways are rickety,  wobbly or in a terrific state of disrepair.
The worse culprits are the the flat-bed trucks  that are used in conveying freight containers. Most of them would not pass any criterion of road-worthiness.
Quite a number of these trucks do not have functional rear lamps, indicator lights, brake system, complete head light, C-caution signs and even registration number plate. All known safety and traffic regulations breached by these drivers.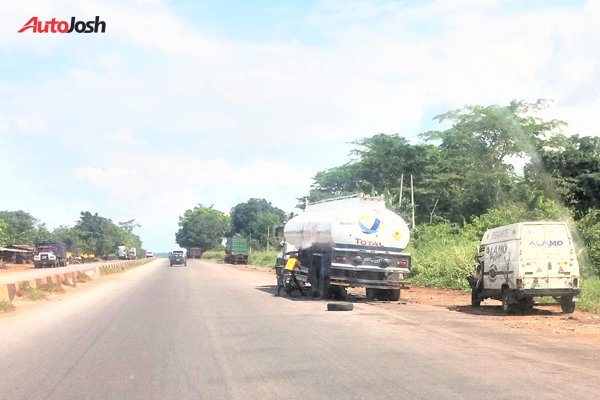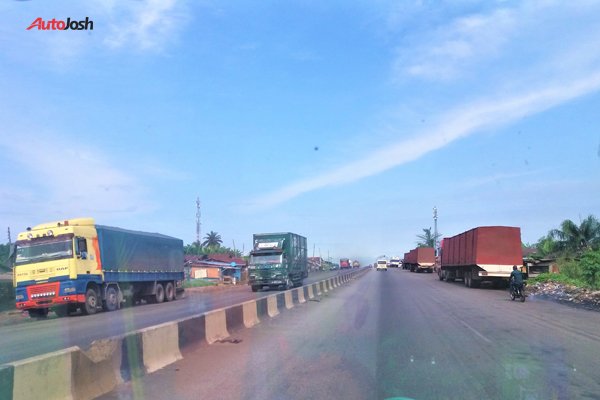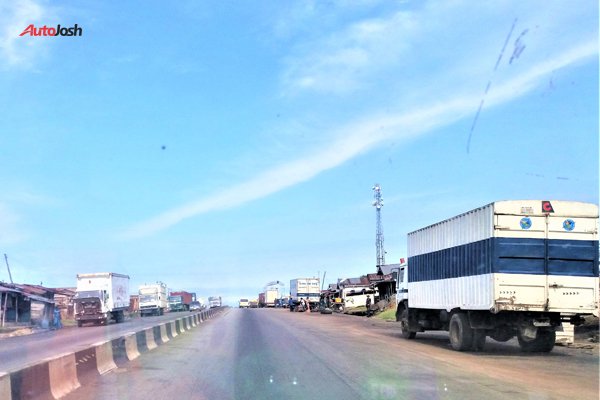 Note that a good number of the trucks were procured in the late 70s and 80s . Thus, these set have no business being on the roads any longer as they have suffered gross depreciation, outlived their value and are meant for the scrap yard.
It is a common sight to see the drivers' assistants armed with wooden wedges that are used to jolt them to a halt, especially when caught up in traffic snarl on steep terrains due to their mechanical deficiencies.
Indeed, the indiscriminate parking of trucks on the highways have caused unquantifiable loss of lives.
As the yuletide season approaches, Nigerians traveling by road, need to be very wary of these obnoxious and potentially fatal broken down trucks and other articulated vehicles.
According to the National Bureau of Statistics (NBS),  about 1,292 deaths were recorded from road accidents in the first quarter of 2018 in Nigeria.
Also according to the NBS report, an average of 14 deaths occurs from auto crashes every day in three months across Nigeria.