See The Breathtaking Moment Two Airliners Land Side By Side On Parallel Runways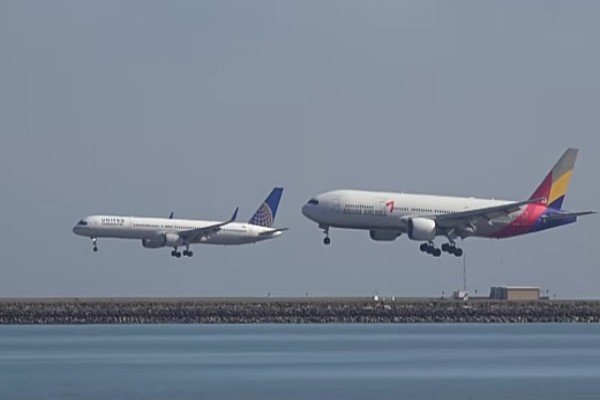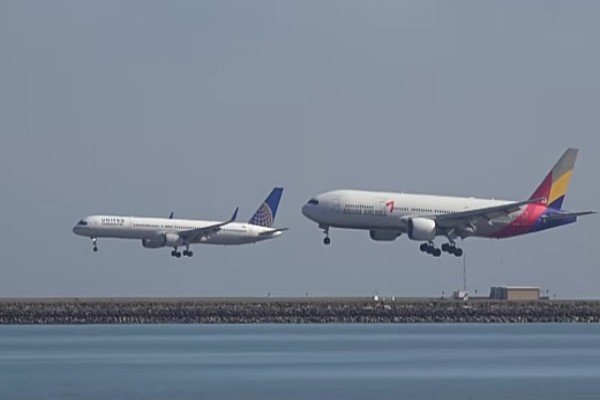 The 28L and 28R parallel landing runways are separated by 750 feet 
This is the moment a United Airlines Boeing 757-224 and Asiana Airlines Boeing 777-28E/ER land side by side on parallel runways at San Francisco International Airport in California.
The airport is one of the few airports in the world that has planes landing and taking off side by side.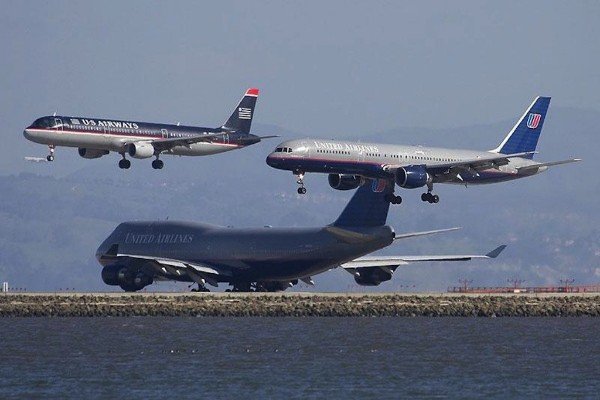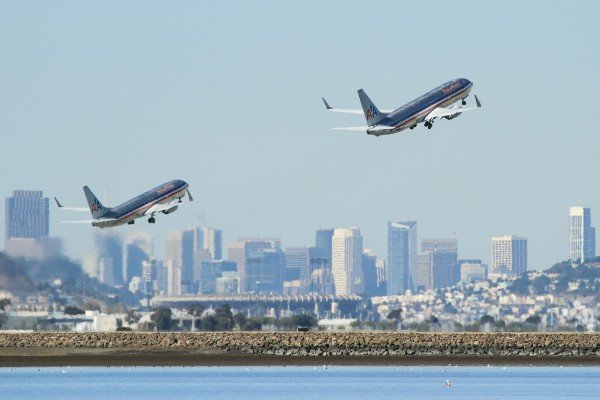 It's 4 runway configuration (the 28L and 28R parallel runways which is used for landing and the 1L & 1R parallel runways which is used for take-offs) makes this possible.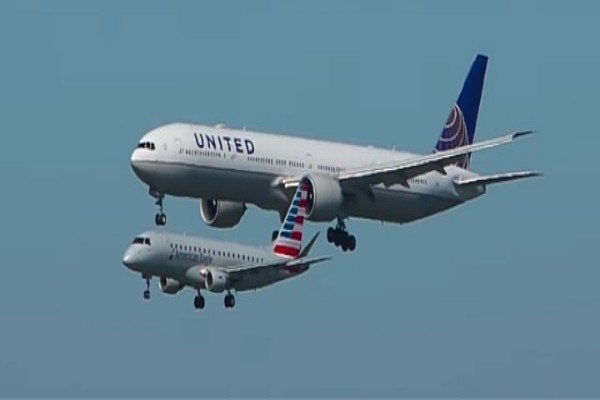 With the runway configurations,the skill of the air traffic controllers and the Precision Runway Monitor (PRM) /Simultaneous Offset Instrument Approach (SOIA)  technology, the International airport can handle 104 planes (54 landings & 50 departures) during peak hours.
What do you think?