Boeing Cuts 737 Production From 52 Planes A Month To 42 After Two Deadly Crashes
America's largest exporter and Aircraft Maker, Boeing, is temporarily cutting production of its best-selling 737 Max airliner as it works to manage the worldwide grounding of its plane in the wake of two deadly crashes.
The aircraft maker says production will drop from 52 planes a month to 42 from the middle of April -a cut of 19%.The decision is a response to a halt in deliveries of the 737 Max – the model involved in the two accidents.
The plane is currently grounded around the world as preliminary findings suggest its anti-stall system was at fault. A report from the Ethiopian authorities said the pilots of flight ET302 repeatedly followed procedures recommended by Boeing before the crash.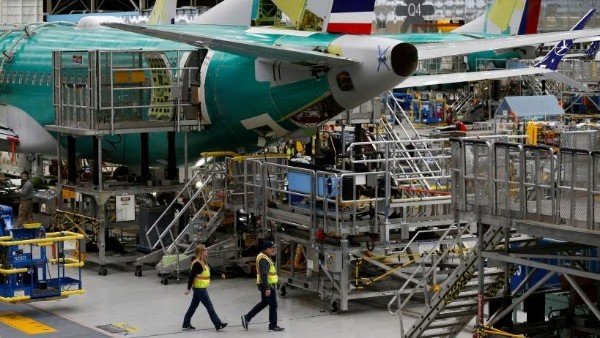 Before issues with the 737 MAX arose, Boeing had planned to increased production of the aircraft from 52 to 57 planes per month,after signing more than 5,000 orders for the plane.
US Boeing's 737s are to date, the most successful commercial aircraft in the world. A 737 takes off from one of the world's runways every five seconds, and there are over a thousand in the air at any one time.