Vladimir Putin Opens Mercedes-Benz Plant In Russia, Signs First Mercedes Off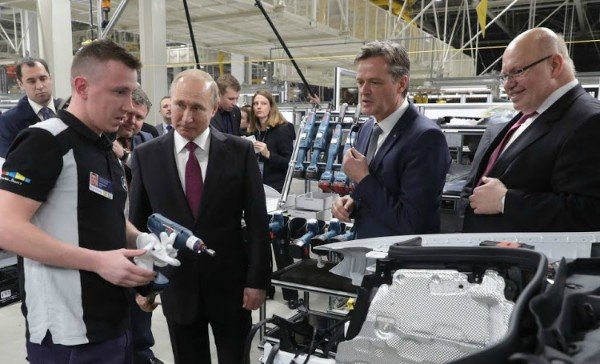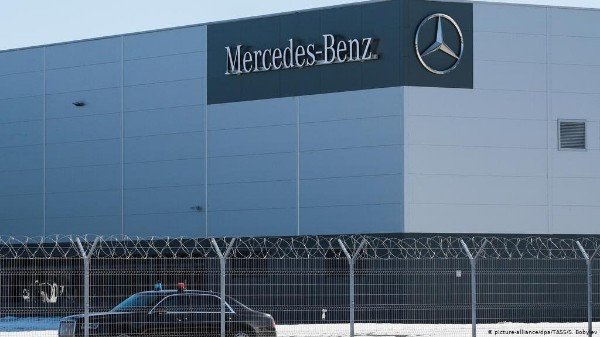 Russian President Vladimir Putin and German economy minister Peter Altmaier today unveiled a new Mercedes-Benz car plant in Russia, praising co-operation between the two countries.
During the opening ceremony outside Moscow,Vladimir Putin said :
"We will support such projects in the future for sure"
"Mercedes cars will be popular with Russian consumers for sure"
Germany's Daimler began construction of a Mercedes-Benz plant at an industrial park some 50km north-west of Moscow in 2017, investing more than €250m in the factory.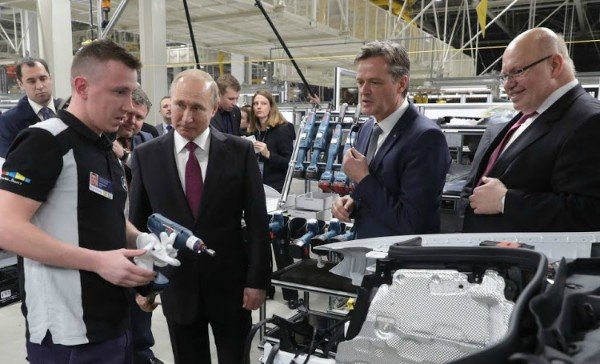 The high-end Daimler brand, which also assembles commercial vehicles in Russia, will produce sedans and SUVs at the new plant. The automaker plans to produce 25,000 vehicles a year for the Russian market and employ about 1,000 people.
German economy minister Peter Altmaier said the new factory is "proof that Russia and Germany can develop their co-operation".
"Of course, we should resolve our political problems, we must make sure that conflicts end. But at the same time, we should develop economic relations"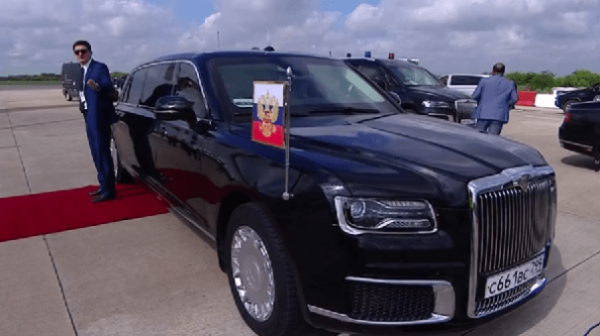 Vladimir Putin's is known to be a lover of Mercedes-Benz cars.His retired Armoured Mercedes-Benz  S600 Pullman Guard was his official car for many years before settling for the new Russian-made Armoured Aurus Senat limo a.k.a Bunker on wheels.