Man Recounts How He Chased & Caught Kidnappers Who Nabbed His Wife And 2 Sons With His Car (Photos)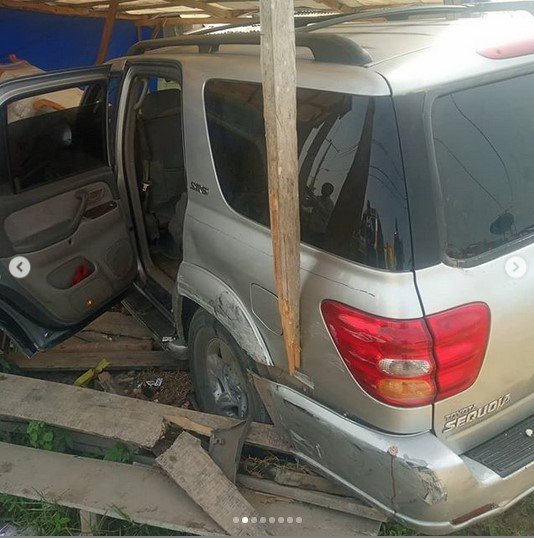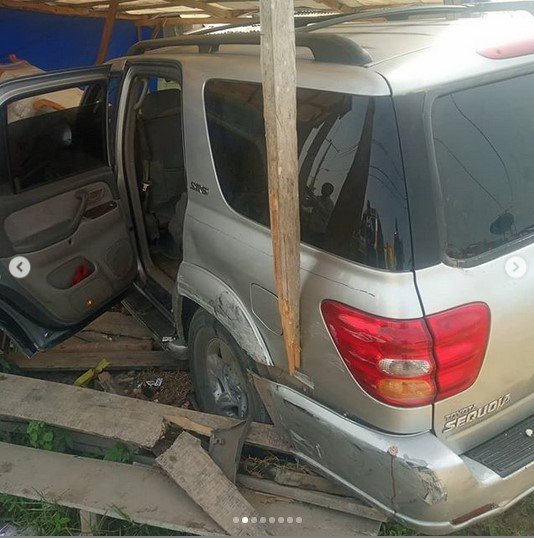 A man whose username on Instagram is idealgold1 narrated a story on how he rescued his wife and two sons from  kidnappers.
According to him, his wife and sons were kidnapped on their way back from crusade and it happened at Mega Event Mall Lagos. He said he was able to use his Land Rover Discovery SUV to chase and ramp them off the road. The wife, son and kidnappers were in his wife's Toyota Sequoia SUV, Read his story below.
idealgold1 on Instagram wrote;
Please join me to thank God and shout alleluia my wife and two son were kidnapped on orchid road around after 10pm on our way from our crusade. It happened before mega event mall. She drove a Toyota sequoia while I use my landrover discovery 2 which I use to chase them and ramp them off the road opposite dream world amusement park ,before they could enter the expressway. The one at the back sit ran out I racked him down to cut the long short he in police custody now.

See more photos below;