See How This Dare-Devil Thieves On A Motorbike Stole From A Moving Truck (VIDEO)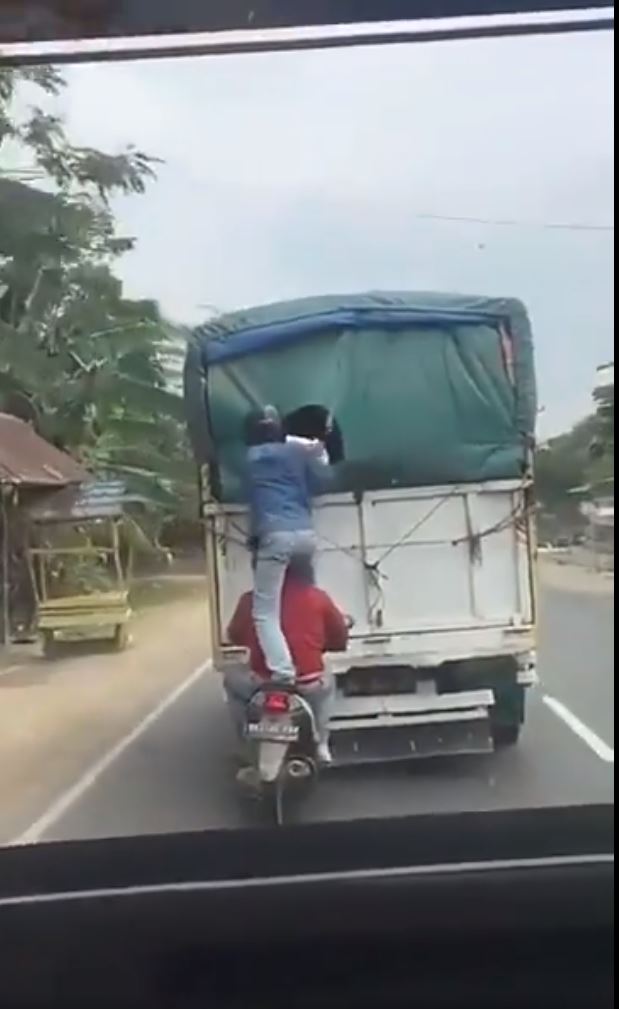 It is amazing the length some thieves would go to steal.
The video below shows how two men on a motorcycle – a rider and a passenger – skillfully orchestrated the theft of a bag stored in the carriage of a moving truck.
Their precision is simply unbelievable.
Watch the video below.
When you have a degree in Stealing. pic.twitter.com/CYmm5AJZL4

— Kirgit🐮 (@Ronoh__) April 8, 2019