Plane Overshoots Runway, Lands Inside The Sea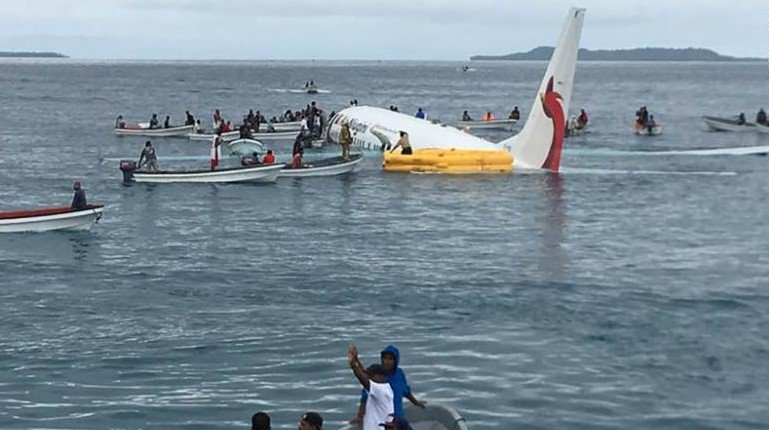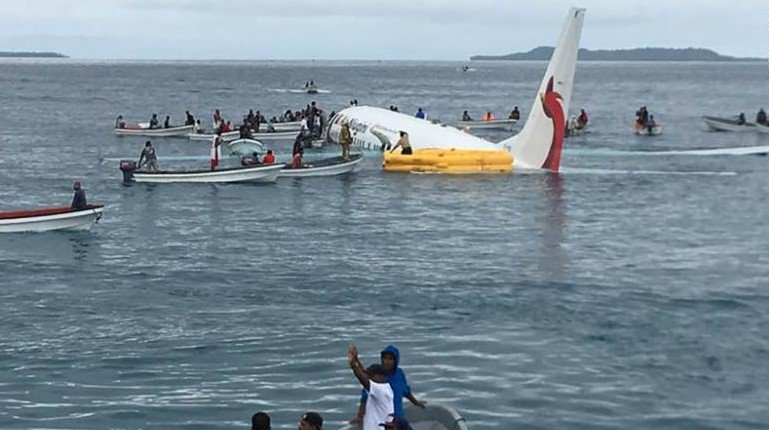 It must have been a very shocking experience for those on board. Air Niugini Boeing 737 overshot the airport runway and headed straight into the sea.
The Air Niugini Boeing 737 aircraft had 47 people on board; 35 passengers and 12 crew members.
The flight plunged into the water after it "landed short of the runway," at the international airport on Weno. This is according to a statement from Air Niugini, the national carrier of Papua New Guinea.
The airline is making all efforts to ensure the safety and immediate needs of their passengers and crew.
See The Breathtaking Moment Two Airliners Land Side By Side On Parallel Runways
All the occupants of the plane survived the accident. Passengers and crew were taken to the hospital for checks and no serious injuries were reported.
Reports flying around says the runway, like others in the north Pacific, is relatively short at 1,831 meters, surrounded on three sides by water.
The airline said it had received reports that "the weather was very poor with heavy rain and reduced visibility at the time of incident.