See The Designated Car Model Used As Airport Taxi At The Local Airport, Lagos (PHOTOS)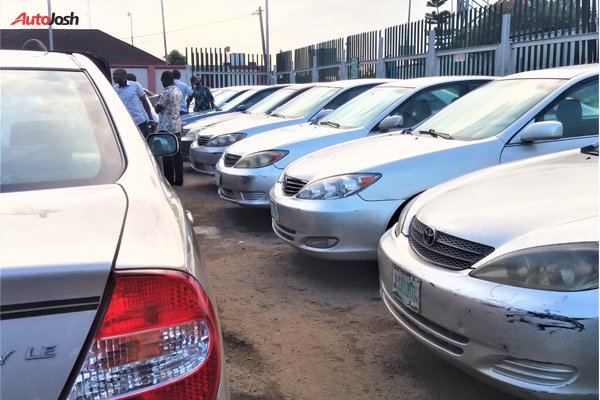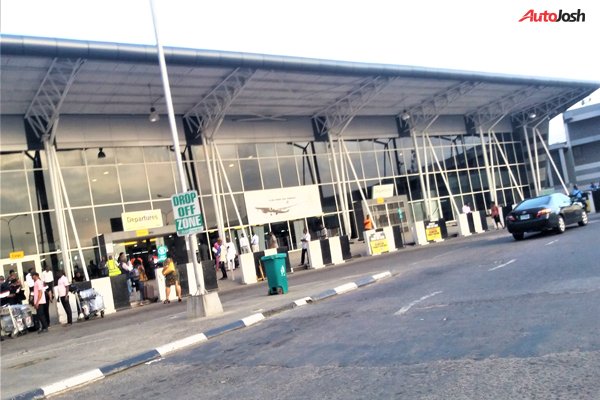 Daily, thousands of travelers use the local airport, Ikeja, Lagos.
Upon arrival, there is always a need for a taxi service to convey these travelers to their various destinations.
These needs are satisfied by the airport taxi operators.
The airport taxi cab association is a group of cab operators. They serve as the umbrella union for those who carry out commercial transport service within  the Ikeja airport.
These group of taxi operators are typically hostile to non-member commercial vehicle operators that encroach into their airport territory.
At the domestic wing of the Ikeja Airport, one thing is unique to the airport taxi operators: they all use Toyota Camry (2002- 2006 model)  a.k. a "Big Daddy" as their operating vehicles.
According to an airport taxi operator that interviewed, the choice of Toyota Camry is to encourage uniformity. Beyond uniformity, the "Big Daddy" is very rugged, especially in  bad road condition.
Also, this Camry model has a very spacious interior, the spare parts are readily available, it has considerable fuel economy (especially the 4 cylinder model), etc.
All these, and perhaps more, informed the choice of "Big Daddy" as the designated auto brand/model for use by the airport taxi at the domestic wing of the Local airport.