See The Oshodi Transport Interchange That Buhari Will Commission In Lagos (PHOTOS)
President Muhammadu Buhari will be visiting Lagos before May 29 to commission the Oshodi Transport Interchange.
This news was confirmed by officials of the Lagos state government.
The Oshodi Transport Interchange will be Africa's first mega bus terminal.
The Oshodi Transport Interchange is part of a process to rebrand Oshodi, with the aim of giving Oshodi an ultra-modern outlook.
During the visit, the president will also commission the 10-lane Oshodi-Murtala Mohammed International Airport road.
Both projects are two key legacies that the outgoing governor of Lagos state – Akinwunmi Ambode – would be leaving behind as governor of Lagos state.
Construction work is still ongoing at the Oshodi Transport Interchange. It is expected that it would be completed in good time before May 29.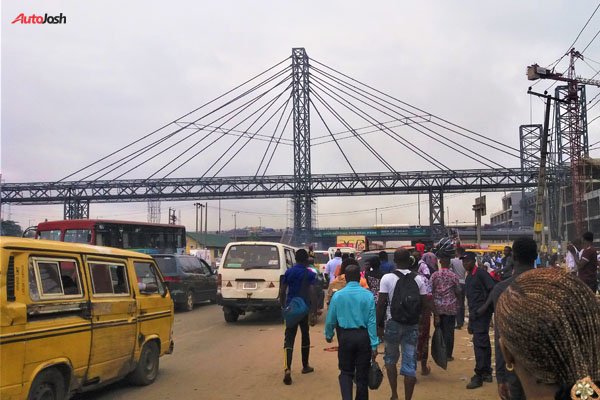 The regeneration of the Oshodi axis into a world-class Central Business District (CBD) involves the construction of Transport Interchange.
The Interchange will aggregate all 13 city and interstate motor parks in Oshodi into 3 multi-storey bus terminals.
The three-floor terminals, which will be 30, 000 square meters for each terminal, will take care of the parking and passenger demand.
The Terminal One would be for inter-state transport activities. While Terminal Two and Three will cater for intra-city transport activities.
The terminals would have standard facilities including waiting area, loading bays, ticketing stands, driver lounge, parking areas, restrooms, etc.
It would also come with accessible walkways and pedestrian bridges and a state-of-the-art sky-walk to link all the three terminals, introduction of bus lanes, lay-bys, introduction of green parks to soften the environment and proper waste management strategy, fencing, street lighting and a dedicated security team for Oshodi including surveillance tower, CCTVs, etc.