See Why The Kia Carnival Is Called The Maybach Of Minivans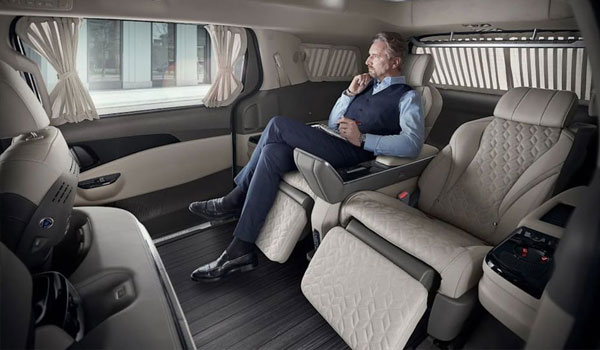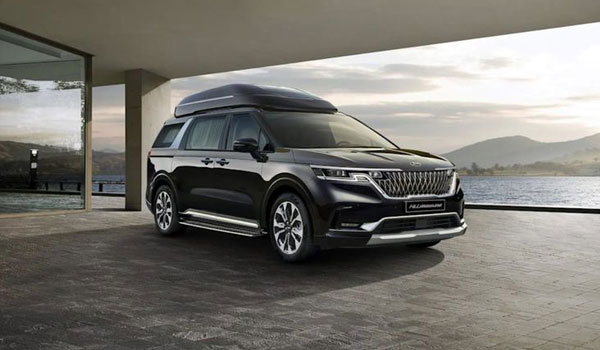 The Carnival Hi-Limousine offers first class seating and a giant TV screen. (Driver not included).
Kia Carnival Hi-Limousine offers a redesigned interior for VIP passengers, complete with reclining leather seats, screens, and center console.
This type of luxury van is popular in Asia and to a lesser extent Europe, where they are sometimes armored.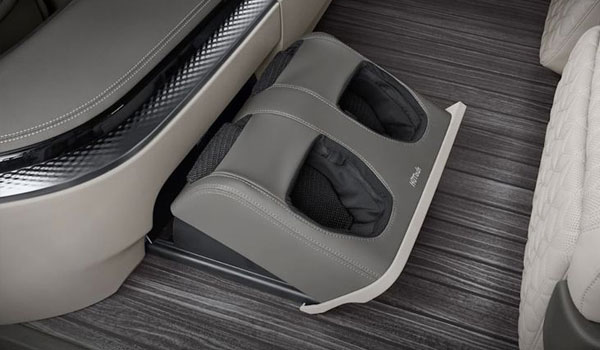 The all-new Kia Carnival may have gone on sale in the U.S. this winter, and is seemingly roomy and luxurious enough, but there is always room to take it a step further.
This model starts at about $75,000 in South Korea, which is certainly less expensive than some other luxury cars, but is really meant to be chauffeured.
The Kia Carnival Hi-Limousine has seating for just four, offering an absurd amount of room and airline-style first class seating for the rear seat passengers.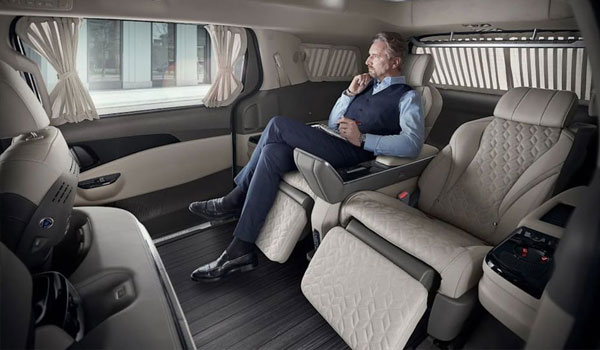 This model has just debuted in South Korea, offering VIP seating with quilted Nappa leather for actual VIPs, along with 21.5-inch screen, LED ambient lighting, pleated curtains all around, a pop-out foot massager, as well as heated and cooled cupholders.
Not only has Kia redesigned the interior with reclining leather seats and a center console, complete with a 7-inch touchscreen, but it has also managed to dramatically boost the headroom via a roof extension, which looks like a cargo pod on the outside.
Right in the nose of the roof extension is where the 21.5-inch TV is positioned, so that the rear seat passengers can either watch the traffic up front through the windshield, or watch the TV higher up.