Comedian Sirbalo Involved In Ghastly Car Crash With His Lexus RX 350 (PHOTOS)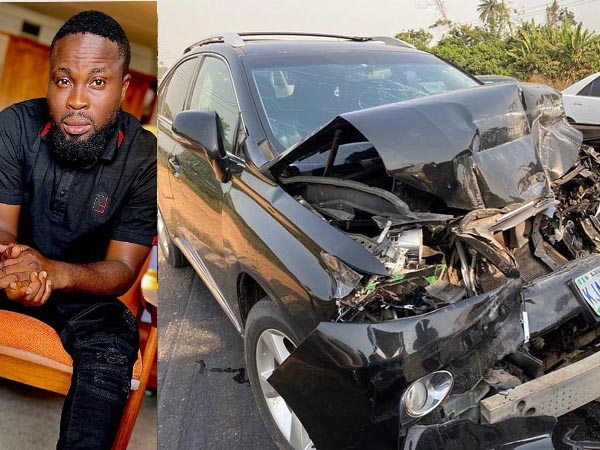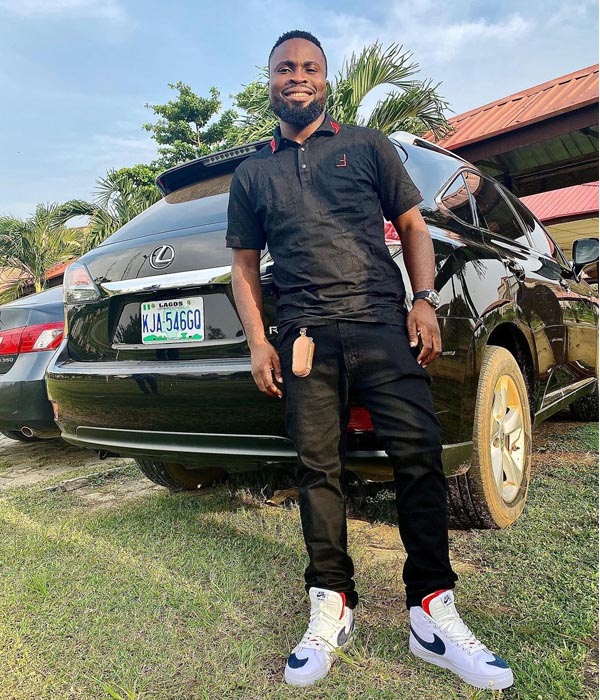 Popular Comedian Sirbalo has taken to his Instagram page today to announce how he survived a ghastly car crash.
The accident occurred on Boxing Day. Thankfully, the Youtuber came out unscathed.
There is no more information as to where and what led to the crash.
The Comedian also shared some pictures of his badly damaged car.
Sirbalo, whose real name is Obotuke Timothy, also posted a video on his page to show how his car was retrieved from a big bus.
He captioned the post; "Thank God for Life. God Is the greatest. We don't die. But we multiply."
Comedian Sirbalo acquired the Lexus RX350 about two months ago.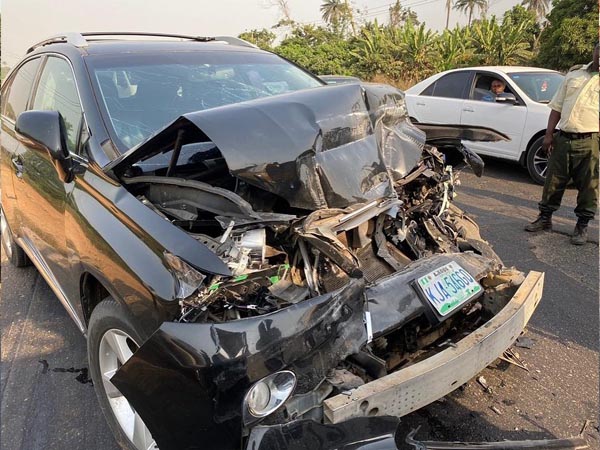 Sirbalo; also known as World Toaster, acquiired the Lexus RX350 months ago. He announced the arrival of the car on his official Instagram page, SirbaloComedy.
In the caption the post; "Congratulations to me. New keys." A video and a picture of the Lexus SUV was also posted on his page.
Comedian Sirbalo is the owner of Sirbalo Clinic; a YouTube channel which already has more than 165k subscribers. Apart from being a  comedian, he is a video content creator and a social media influencer.