Some Top Football Coaches and the Cars They Drive
Pep Guardiola
The soon-to-be-officially crowned winning coach of the 2017/2018 Premiership title, Pep Guardiola, is one coach whose wealthy players cannot intimidate him at the parking lot of their training ground.
Pep who is reportedly on £15.3m annual salary, owns several luxury cars. However, he is often seen traveling in style in a Bentley GTX700.
The Bentley is estimated to cost almost N101million (£200k).
The car boasts of a V-8 engine that generates 530bhp.
Indeed, this car would attract envy even from some of his well-paid team players.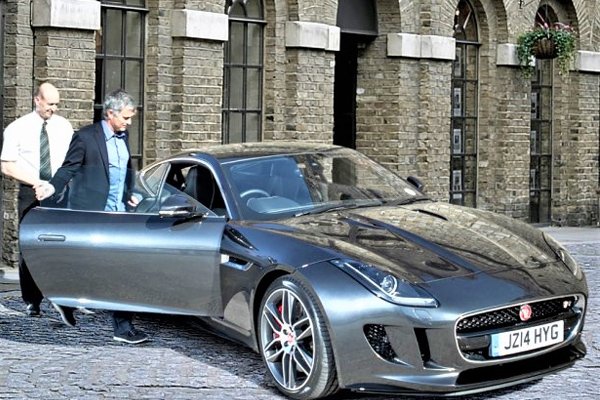 The Manchester United team boss earns £15m per year. Anyone who earns that much, only a few cars are not within his buying power.
José Mourinho's cars collection include cars like  Aston Martin DB9, Audi A7 and A8, BMW X6, Ferrari 612 Scaglietti, Ferrari F599, Porsche 911 S, etc.
However, the maverick Portuguese coach is often seen going to the training ground in a Jaguar F-Pace. The car is one of the least affordable cars in his collection. The car is said to be worth around N17million (£34k).
Incidentally, Jose, most times, prefers to be driven to training. That way, it enables him plan his training sessions on the way there.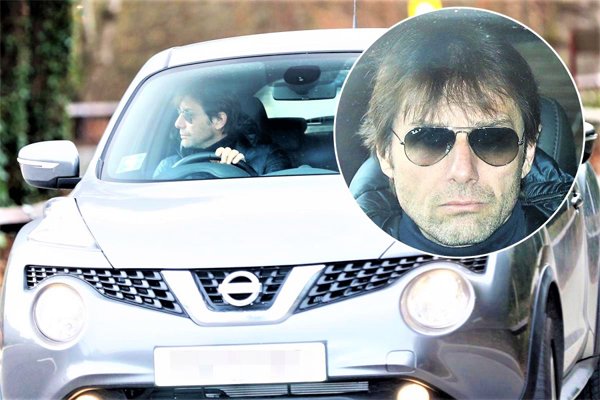 Antonio Conte
Another top coach that loves simplicity when it comes to his choice of cars is the Chelsea FC boss, Antonio Conte.
The Chelsea boss is typically driven to work by his wife in a in a N7.5m (£14) budget Nissan Duke. A brand new one of the car cost around N24m (£47k).
He often comes to the training grown in a Jeep Grand Cherokee, also driven by his wife.
For a man on a three-year deal at Chelsea reportedly worth around N3.3billion (£6.5m) a year, we can't help but think Conte must be an "Alaroro".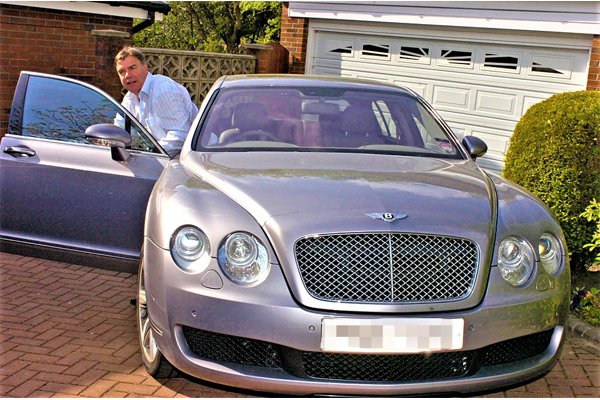 Sam Allardyce
Sam Allardyce is one man that loves good things. However, he is one man that would rather acquire them at far below their market value.
Perhaps, that explains why he acquired a "tokunbo" Bentley Continental, one that he bought at a charity auction.
It is not known how much he bought the Bentley Continental.  However, the brand new of Allardyce's Bentley cost around N50.2m (£100k).
Sam Allardyce, said to be worth around £10million, is reported to be on weekly salary of a £100k at Everton. Perhaps, an upgrade is mostly likely to occur soon.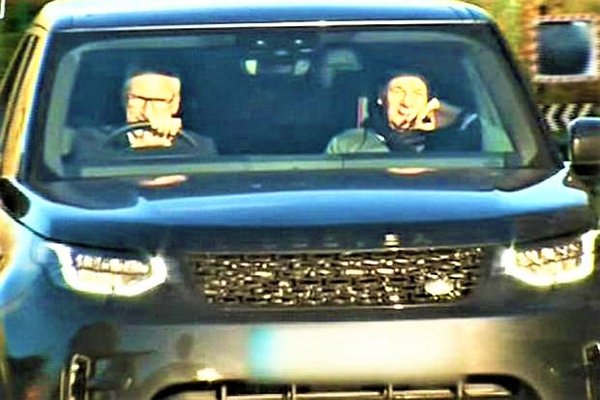 Alan Pardew
The stylish former coach of Newcastle, Crystal Palace and West Brom football clubs drives a Range Rover Evoque.
This top-of-the-range Range Rover Evoque is estimated to cost around  N17.5m (£31k).
Alan Pardew is also on record to have acquired a Bentley Continental GT when he was the coach of Crystal Palace. The Bentley is valued at around N80m (£155k). Pardew was on a salary then of of £1.5m at Palace.
He may have had to downgrade to the Evoque when he became the manager at West Brom.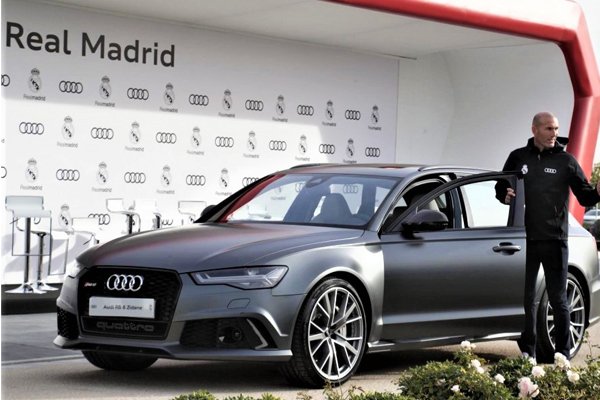 Zinedine Zidane
"Zizou" the Champions League winning player and coach of Real Madrid owns a fleet of luxury cars. Although he often drives an Audi Estate to training at Real Madrid.
He is also seen driving around Madrid in an Audi hatchback worth around N11m (£21k). Audi is Real Madrid's sponsor, by the way. He also drives a Range Rover Evoque and a Mercedes Maybach worth around N36m (£70k).
However, one thing is certain, Zidane's cars will not be the flashiest in the Real training ground parking lot.
 
Diego Simeone
The ever serious-looking Coach of Athletico Madrid owns a Range Rover Sport. The car price starts at N32m (£60k).
For a man who enjoyed an illustrious career as a player with top clubs, and who currently earns £5.1m annually, he can conveniently afford that.
Simeone is also known to own the Hyundai's IONIQ, a car that he got from the Athletico Madrid sponsor, Hyundai brand.  He presented the new electric car Hyundai IONIQ on October 10, 2016 in Madrid, Spain. It is a hybrid motor with a relatively low price of around N11m (£20k).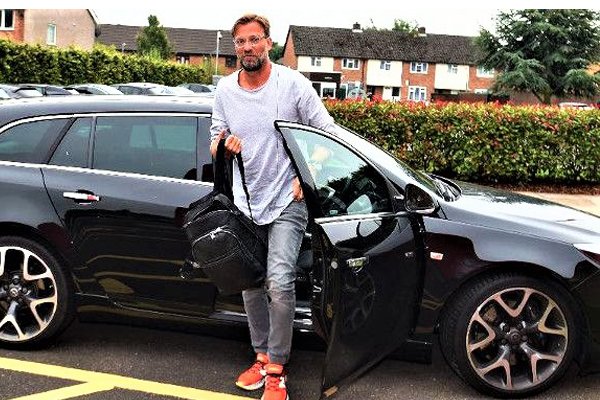 Jurgen Klopp
The parking lot of the training field of the Liverpool FC always features a mix of expensive exotic cars such as Bentleys, Lamborghinis, etc.
However, one car typically stands out for its simplicity. It is the Opel Insignia. The car is owned by the Liverpool FC boss, Jurgen Klopp. The car is worth a moderate N10m (£18k).
In fact, the Liverpool FC team's counter attack has a better reputation for speed than Klopp's Insignia. The Insignia takes over 10 seconds to hit 0-60mph.
Clearly, owning an eye-catching car at Anfield is the very last thing on Klopp's mind.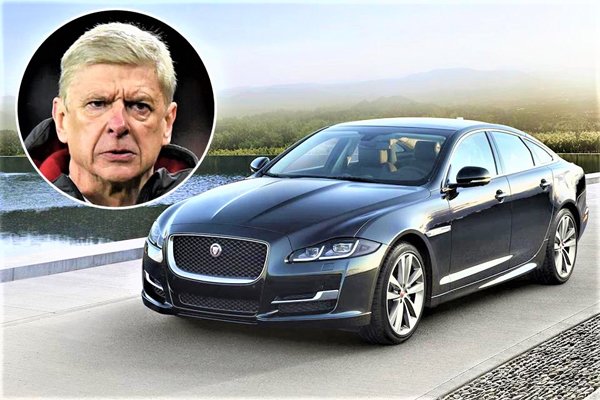 Arsene Wenger
The outgoing Manager of Arsenal FC, Arsene Wenger, is not a man known for flamboyance, in terms of his choice of cars.
However, that does not diminish his taste for the Jaguar brand. He owns a Jaguar XJ. The cost shim somewhere in the region of N30.2million (£60k).
He also owns several other cars, which include a Citroen, a brand that happens to have a sponsorship deal with his Club, Arsenal FC.