Watch Stream Of Molten Lava From Hawaii Volcano Consume A Ford Mustang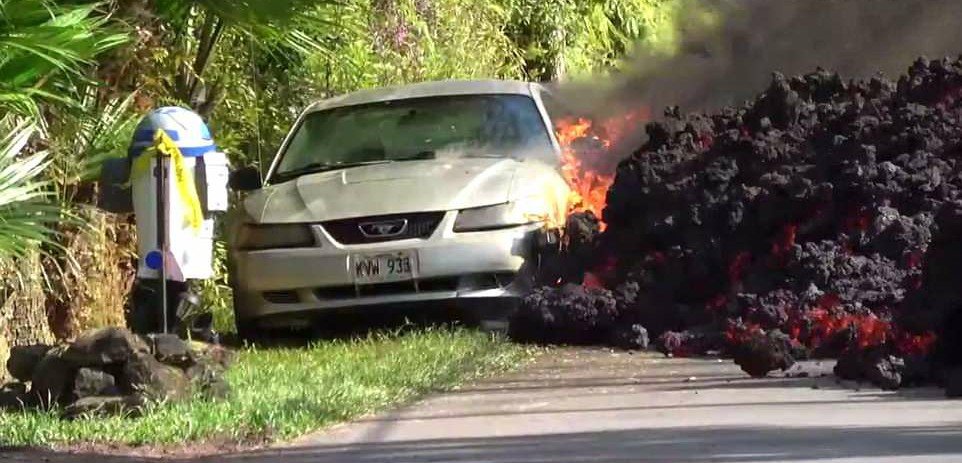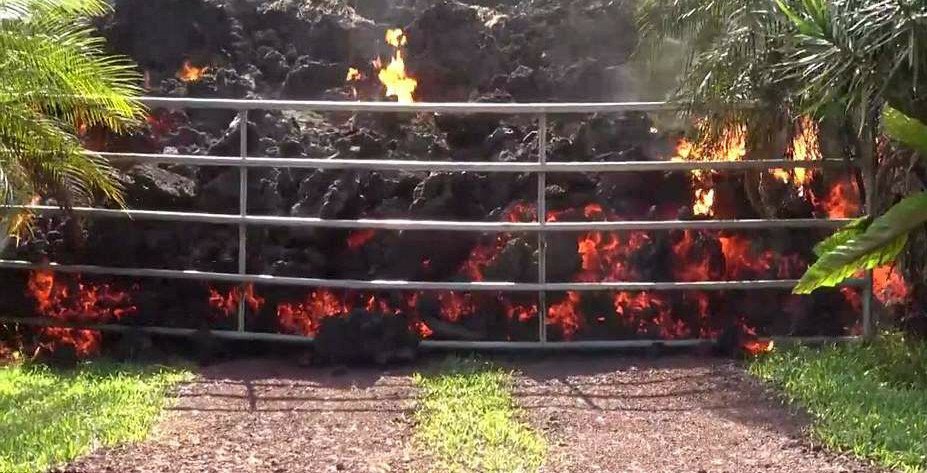 The volcanic eruptions of the Kilauea in Hawaii which was followed by a powerful 6.9 magnitude earthquake on friday has already destroyed about 26 homes and forcing over 1,700 people to leave their residences.
About 10 new cracks and vents opened overnight shooting red hot lava fountains as high as 230 feet (70m) into the air.
The spilled red hot lava has swallowed everything on its path including trees,homes and cars .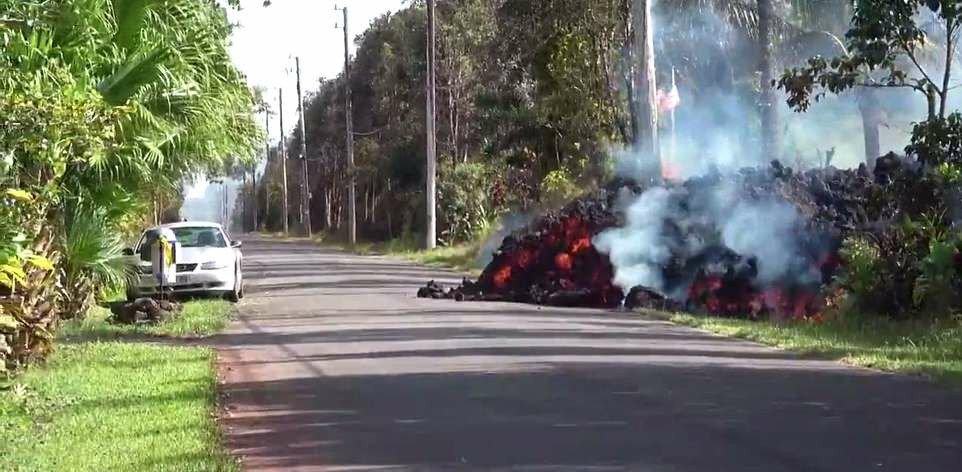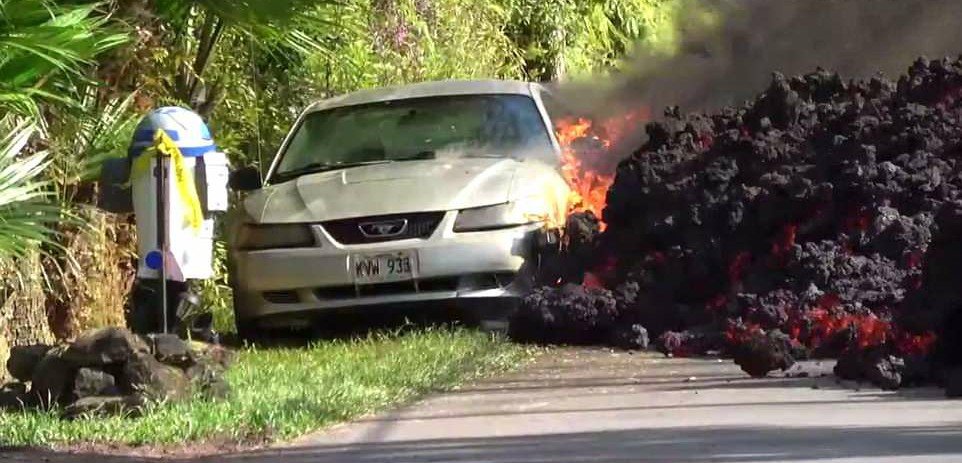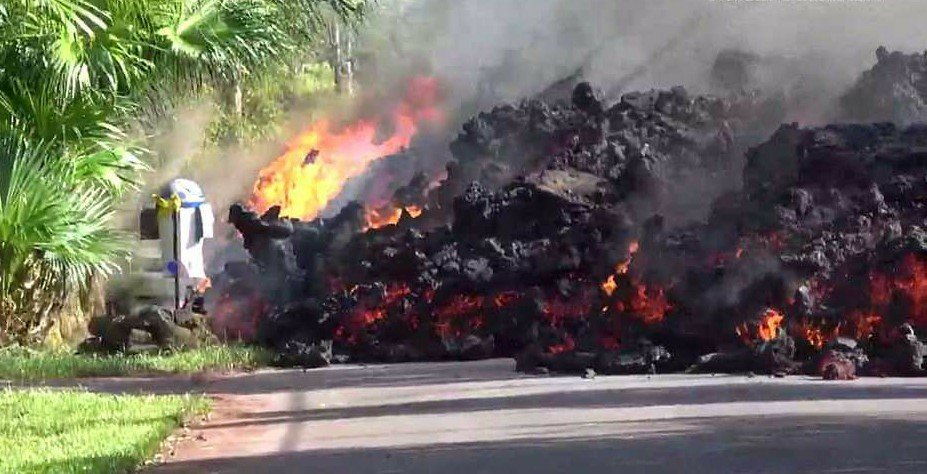 From the short clip above ,the hot lava from Hawaii's Kilauea volcano can be seen on its slow but destructive path, forcing a metal gate open before devouring it.
It slowly crawls across a street towards it's next victim, an abandoned white ford mustang.
The white ford mustang later burst into flames before being entirely swallowed by the molten rock.
Also See: Buy and sell cars faster on Carmart NG