This Young Nigerian Manufactured A Car With Just N80, 000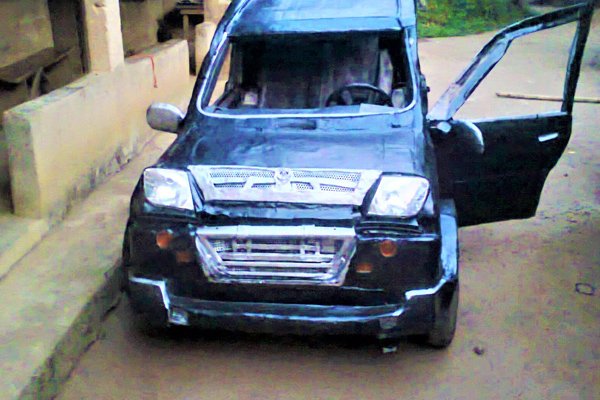 Tucked away in Ohanze town near the commercial city of Aba in Abia state is Francis Emmanuel.
This enterprising young Nigerian is in the business of manufacturing automobiles.
Francis Emmanuel has built a brand of car called the EM Emulate.
According to him, the EM Emulate is manufactured using Mate motorcycle engine together with other locally fabricated materials.
Thus far, and largely due to inadequate funding, he has built only one unit of the EM Emulate.
However, here is the interesting part: a unit of the EM Emulate is built with only  Eighty thousand naira (N80, 000) !
Indeed, such industry and determination ought to be encouraged. With some encouragement and support, such project has the potential to come out much better.
Francis Emmanuel runs a company called EM Automobile. And according to him,  he is opened to investors that might be interested in the supporting this project.
He can be reached on 09064178680.