Subaru Enters Hypercar Territory With STI E-RA Electric Concept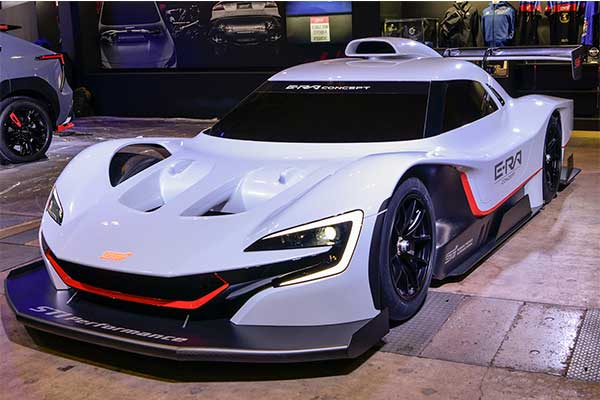 Subaru has gone above its norm by launching a hypercar that is set to take the world by storm. Introducing the STI E-RA electric concept vehicle which is a 1st of its kind for the Japanese automaker. The concept is the first salvo from the new STI E-RA Challenge Project targeting the development of high-performance electric-vehicle technology for future road and racing programs.
Powering the STI E-RA Concept are four electric motors and an integrated inverter sourced from Yamaha. These motors combine to produce 1,073 hp (1,088 PS / 800 kW) and are powered by a 60 kWh lithium-ion battery. Subaru has also equipped the concept with complex torque vectoring technology that receives signals from sensors determining wheel speed, vehicle speed, steering angle, G-force, yaw rate, brake pressure, and wheel load to determine the best drive and braking pressure for each wheel. Additional technical specifications haven't been released, but the STI E-RA certainly looks capable of setting a lightning-quick lap time. It's low, wide and fitted with an aggressive-looking body kit.
Subaru has committed the STI E-RA to an initial goal of delivering a record Nürburgring Nordschleife lap of just 400 seconds – or six minutes and 40 seconds. That would come sometime in 2023, after first honing its skills at circuits in Japan during the current year. 
The concept's name, E-RA, refers to (Electric Record Attempt) and the vehicle has a striking exterior design not dissimilar to prototype race cars. Found up front are a set of eye-catching headlights with LED daytime running lights. There is also a pronounced front splitter, openings on the front wheel arches to aid in aerodynamics, and a large roof scoop. The concept also rocks a massive rear wing and a large diffuser.