Mitsubishi Revives Old Nameplate In The Guise Of The Outlander Ralliart Concept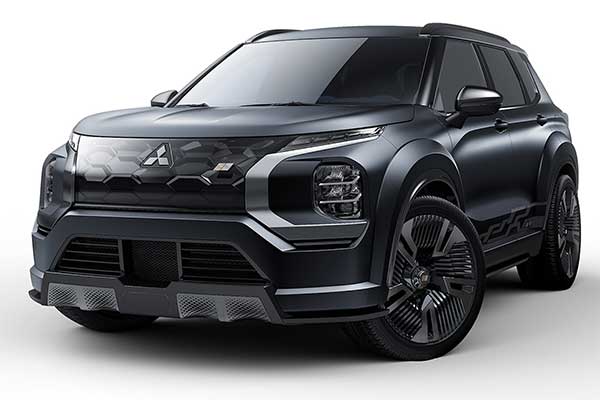 After it was being teased some time ago, Mitsubishi has finally revealed the Outlander Ralliart which is based on the Outlander PHEV. The company uses the slogan "The Next Era, The Next Adventure" which suggests that it could be a sign of things to come in terms of performance variants in the Mitsubishi range.
The Ralliart Concept gets large brake rotors and six-piston brake callipers to increase stopping power. It also features suspension changes. Mitsubishi doesn't say exactly what it's changed beyond specifying that the comfortable ride "is further refined," though. Lastly, Mitsubishi fitted 22-inch wheels with bigger tires to enhance cornering.
In the styling department, the Outlander Ralliart Concept has a bigger shutter grille flanked by the same lighting units. The lower grille also grew in size, and the bumper is all-new. Fender flares are part of the makeover, together with the new side skirts and muscular rear bumper with a more aggressive diffuser that incorporates an F1-like third brake light.
Acceleration, cornering, and braking are all said to be improved thanks to "higher motor output, sportier four-wheel control tuning, and enhanced battery capacity," but no power figures are claimed.
While the Vision Ralliart is nothing more than a concept study, the company said that the "customer feedback will be used in future development of Mitsubishi vehicles," hinting at a possible production version of the performance-focused plug-in-hybrid SUV. If the public shuns the idea of yet another sporty crossover (whether it's an EV or just a hybrid), Mitsubishi may yet be encouraged to return to its true icons in their original body styles.