Subaru Trademarks STe As An Electric Replacement To The Famous STI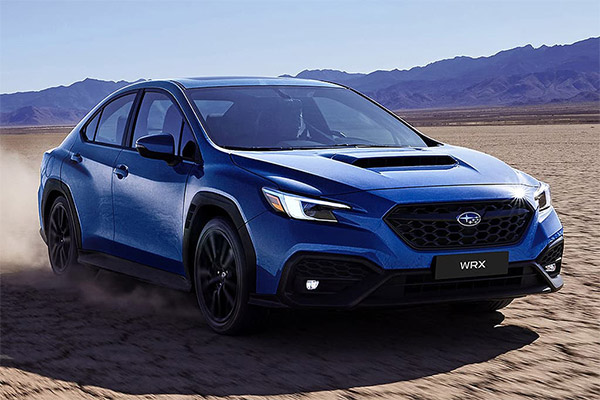 Subaru filed an application with Germany's Patent and Trademark Office for the name "STe" on March 13. That model, presumably, would become Subaru's badging on top-level performance variants of its electrified car, replacing the original "Subaru Tecnica International" motorsports branding with something more fitting of cars with electric assistance.
This is an application, not a granted trademark, nor an indication that the automaker will use this name on any cars. Automakers trademark and patent things all of the time that never sees the light of day. It's plausible that Subaru will make high-performance hybrid or electric vehicles and simply keep calling them STIs. Likewise, this trademark application is in Germany, as previously mentioned. In the United States, Subaru has not applied to trademark anything since October 2021.
STI stands for Subaru Tecnica International, a subsidiary of Subaru established in 1988. STI was Subaru's dedicated motorsport division, and its engineers were tasked with building the road-legal homologation models required to go racing. In short, the name meant something. It was Japan's M division. Prior to 2006, STi was spelled with a lowercase i, while subsequently, it was all-caps. The new badge returns to that original stylization, but in turn, loses the meaning of the original acronym.
STe on the other hand has no meaning, it is simply a combination of the first two letters of a highly-respected acronym with an "e" pasted to the end.