Honest Taxify Driver Returns A Missing iPhoneX In Lagos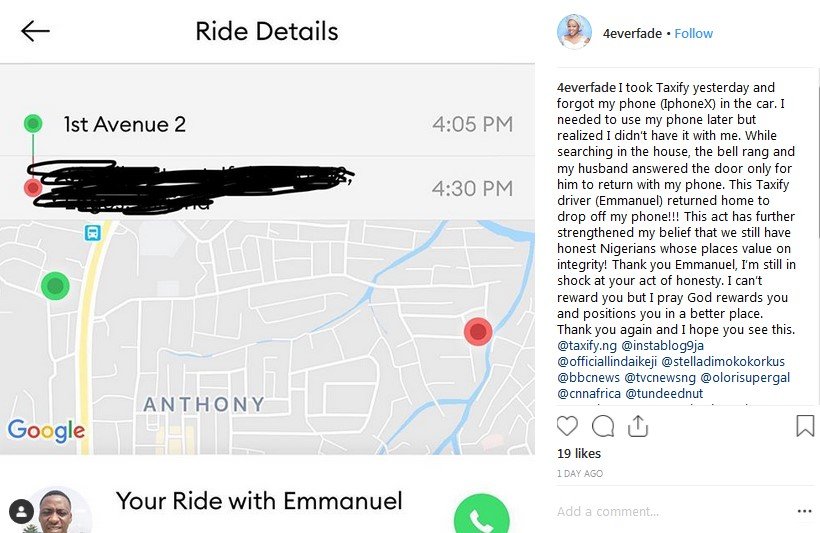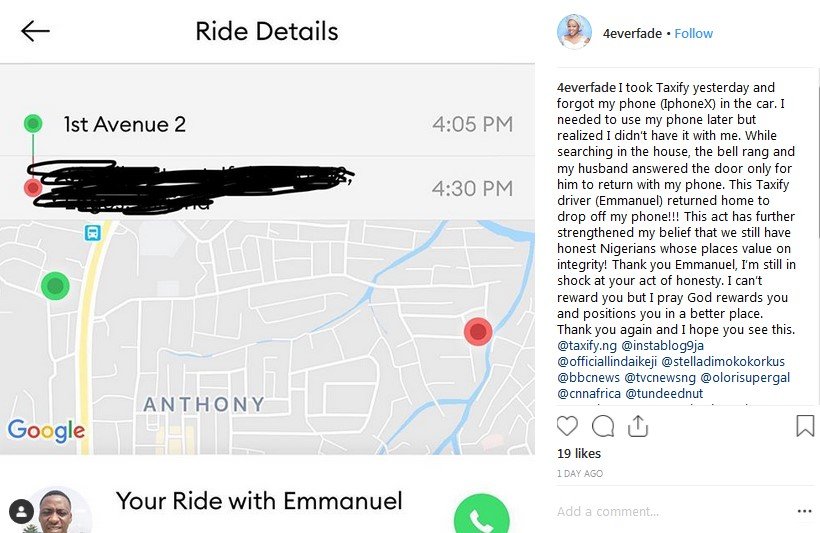 A lady whose Instagram username is 4everfade took to her Instagram to commend the honest act of a Taxify driver that brought back her missing iphoneX.
According to her story, she forget the phone in the cab when she arrived her destination. Fortunately for her, the kind Taxify driver traced her back home and returned her missing phone.  Read what she wrote below.
4everfade wrote;
I took Taxify yesterday and forgot my phone (IphoneX) in the car. I needed to use my phone later but realized I didn't have it with me. While searching in the house, the bell rang and my husband answered the door only for him to return with my phone. This Taxify driver (Emmanuel) returned home to drop off my phone!!! This act has further strengthened my belief that we still have honest Nigerians whose places value on integrity! Thank you Emmanuel, I'm still in shock at your act of honesty. I can't reward you but I pray God rewards you and positions you in a better place. Thank you again and I hope you see this.