Teacher Living In His Car Gets $27K From Former Students On His 77th Birthday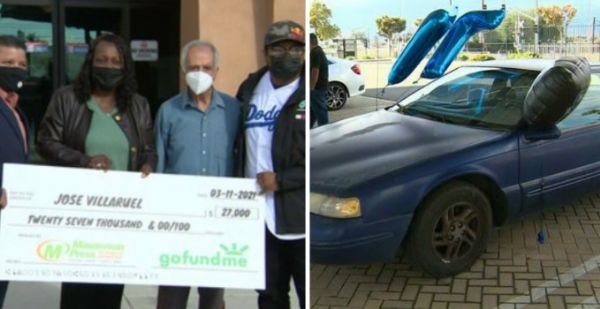 A struggling teacher living in his car – a 1997 Ford Thunderbird – gets surprise $27K present from former students on his 77th birthday.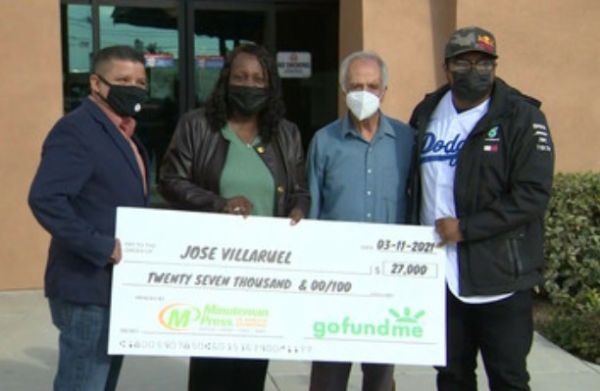 A substitute teacher, Jose Villarruel, who had been living in his car, has received a $27,000 birthday present organized by his former students through fundraising.
His former student Steven Nava said he sees his former teacher getting what he needs from the trunk of his 24-year-old car every day while on his way to work.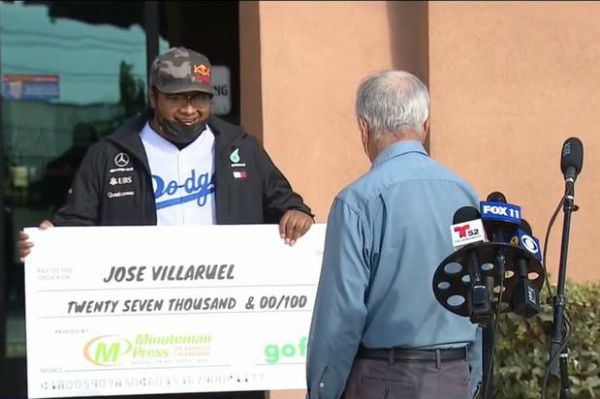 To help his struggling teacher also known as Mr. V, Nava decided to start a fundraising page online with the a goal of raising $5,000.
On Thursday – on Mr. V's 77th birthday – Nava and several other former students presented the struggling septuagenarian with a check of $27,000.
Nava said :
"We don't appreciate these teachers enough, and that's something that we should be doing,"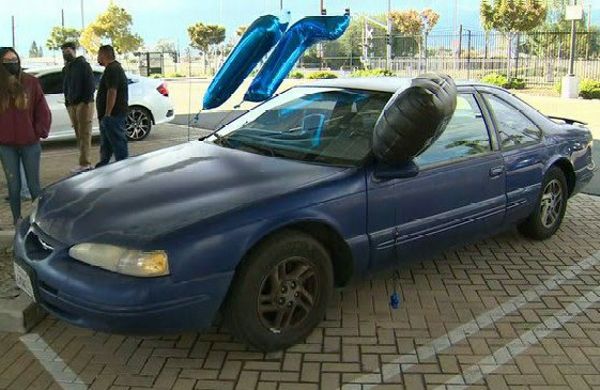 Villarruel has been living out of his car, a 1997 Ford Thunderbird, since 2013. He said things got especially tight during last year's Covid-19 pandemic when his services were no longer required due to school closures.
The 77 year old powers his laptop through the electricity from his car battery. He is unable to afford a home because he sends money to family in Mexico.
Reacting to the unexpected gift, the grateful teacher said :
"I'm still trying to digest the entire experience,"
"It's extraordinary. Totally unexpected."