This $400k Self-folding 165-inch TV Cost The Price Of Two Mercedes-Maybach GLS 600 SUVs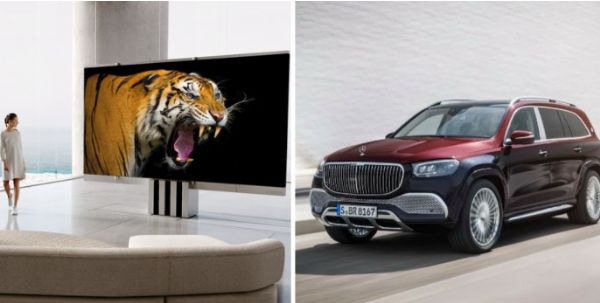 This self-folding M1 4K 165-inch TV can hide itself into the floor in seconds and it cost $400k, enough to buy two Mercedes-Maybach GLS 600 SUVs.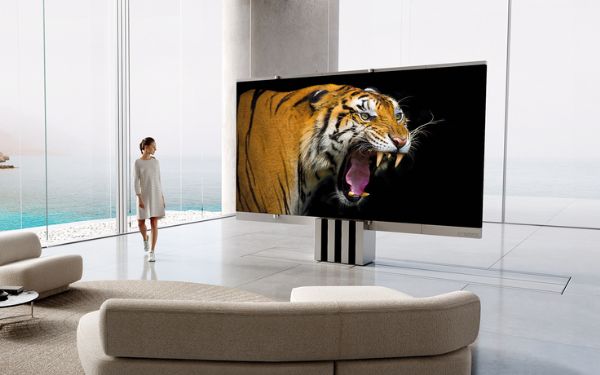 Folding screen pioneer C SEED, headed by Designer Stefan Pani, has announce the release of the new M1 4K 165-inch luxury TV that can fold up and put itself away, all within seconds.
Every C SEED M1 comes with foldable 4K/8K surfaces, free from any visible gaps, as well as an onboard 2.1 high-end audio for total quality sound to match the screen´s unparalleled visual quality.
Video
How it works
At the push of a button, the floor opens and within seconds, a sleek column of machined aluminum rises silently from the ground, unfolding a 165-inch screen.
The impressive massive TV can also hide itself by settling down smoothly to provide you with an overwhelming entertainment experience.
But this impressive TV doesn't come cheap. Each of the C SEED M1 4K 165 Inch TV, currently available in four different finishes, has a price of $400,000.
Yes, you heard that right. That's nearly half-a-million dollars and at that price, you can easily get two Bentley Bentayga luxury SUVs.
Don't fancy the Bentayga? With $400k, you can buy two fully-optioned celebrities favorite ride, the Mercedes-Maybach GLS 600 SUV, that has a starting price of $160,000.
Would You Buy This $400k Self-folding 165-inch TV That Cost The Price Of Two Mercedes-Maybach GLS 600 SUVs?