Nigerian Teenager, Kensmith Rechiel Builds Single-Seater Aircraft (PHOTOS)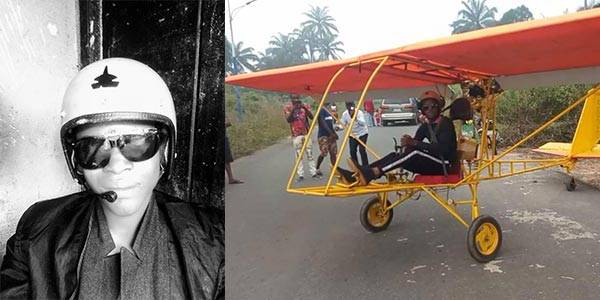 Creativity and Innovative ideas have never been scarce commodities amidst young Nigerians. In fact, Nigeria is overflowing with a dynamic company of untapped talents.
Kensmith Rechiel is a Nigeria wonder teenager who has built a motorbike, single-seater aircraft, a two-seater sea boat. Also, he has been able to build some remote-controlled cars before he turned 18.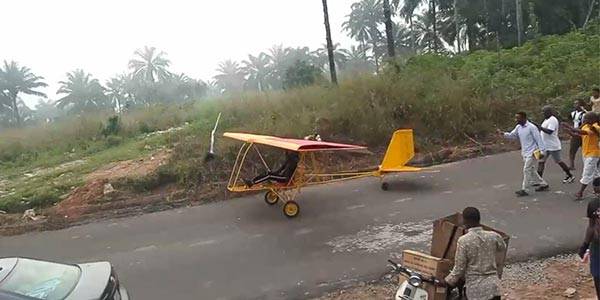 He was born in Ehime Mbano LGA in Imo state to the family of Rechiel in Umuebo Umuezeala Owerri. He is the 6th child of a family of 10. Even though he hails from a humble background, he has explored his creative abilities and talents at the age of 7. He never allows his humble background to limit his potentials and abilities.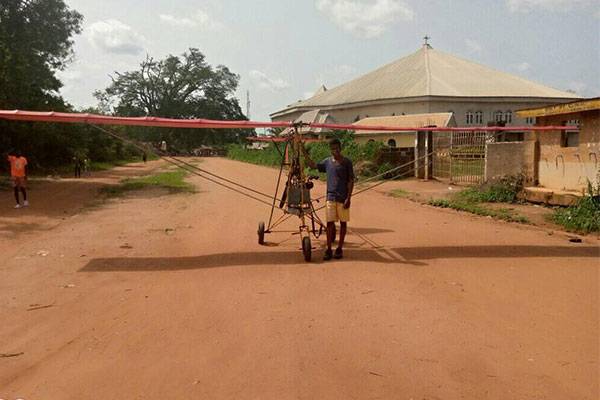 And at the turn of 16, he had built an RC scale airplane that flies which he called "Donko King". His talents and inventions came into light when a video of him riding his locally-made motorbike hit the internet.
His family lives off his mother's bean cakes business. He said: "I discovered my talents when I was 7 and have been building things ever since including locally-made remote-controlled cars. Likewise, single-seater aircraft, two-seater sea boat, and the most recent is the motorbike. "My major challenge so far has been financing. I do some menial jobs to make sure I invent and build something."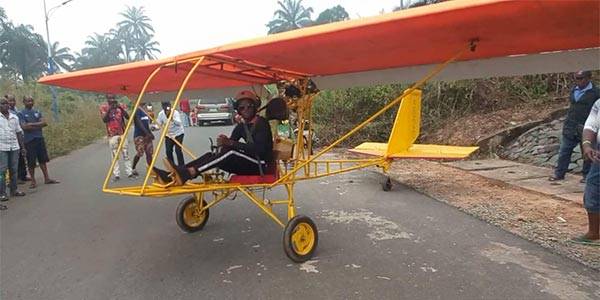 Despite financial limitations, Kenneth's family has been very supportive of his talents. The 19-year old wants to become an aeronautical engineer in the future. This will qualify him to able to create robots and further explore his talents.