This Made-In-Nigeria "IYI Combatant" Car Looks Like A Batmobile (Photos)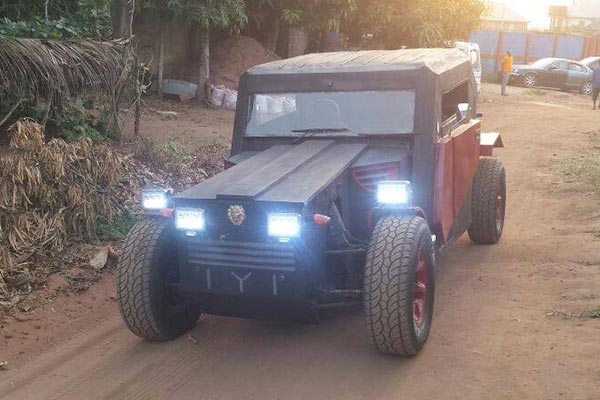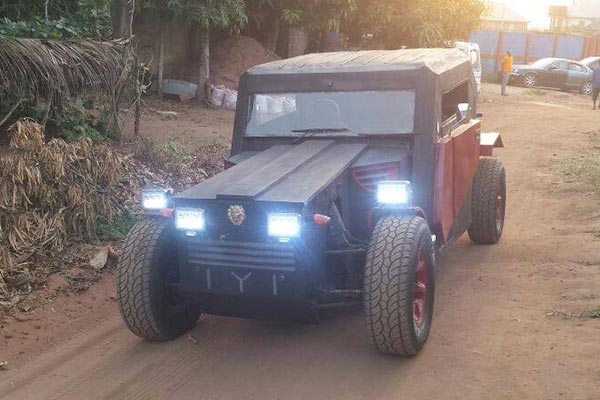 One thing we certainly don't lack in Nigeria is great potentials. Today, we'll be shinning our spotlight on a great talent from Owerri in Imo State.
Engineer Alex Ephraim Akwiwu is the Chief Executive Officer of Ephraim and Joeana Akwiwu Auto Shop (EJAAS). He and his company engage in manufacturing cars with locally-sourced materials.
One of his creations is this 2016 IYI Combatant that's powered by a 3.0-litre V6 engine. Other features include 16-inch alloy wheels, exposed suspensions at the front and hidden rear suspensions. It also gets electronic air suspensions and push-button gear selectors.
For comfort and safety, it comes with air conditioning, seat belts, parking sensors, LED headlamps amongst others.
Engineer Alex Ephraim Akwiwu hails from Ogwuaga, Abba in Nwangele Local Government Area of Imo State. He learnt his trade in Madrid and Barcelona in Spain before EJAAS was established in 2010. EJAAS started out as an automotive diagnostics and repair workshop. However, Engr Akwiwu's passion and drive gave him the momentum to venture into car production in 2016.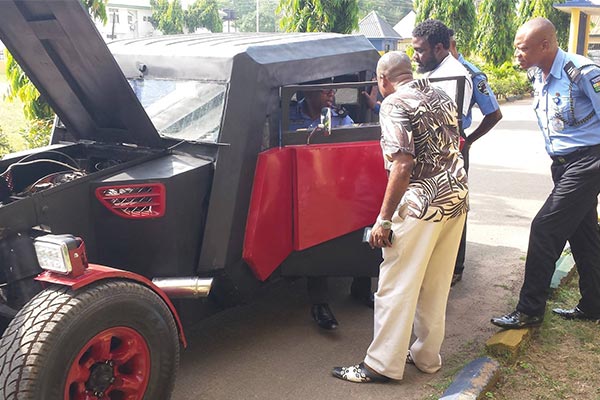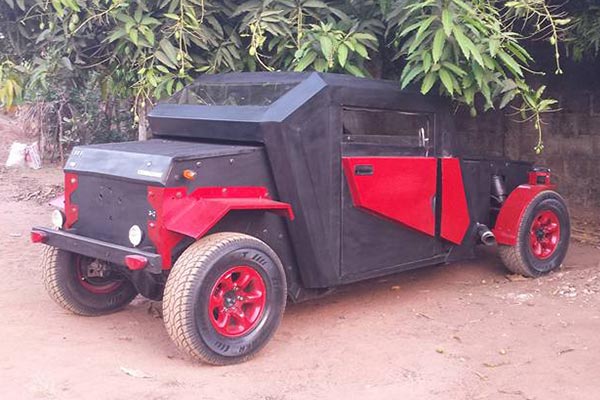 His prowess is not limited to car repairs and production, he also builds automated gate systems as well as a solar phone charging and Wi-Fi systems.
In addition, EJAAS repairs and service other car brands such as Range Rover, Toyota, Mercedes-Benz, Volvo etc.
According to Engr. Akwiwu, "EJASS started with repairs and servicing of cars. However, it has taken a giant stride into designing and construction of cars. This is happening right in Owerri. Long live Naija!!!".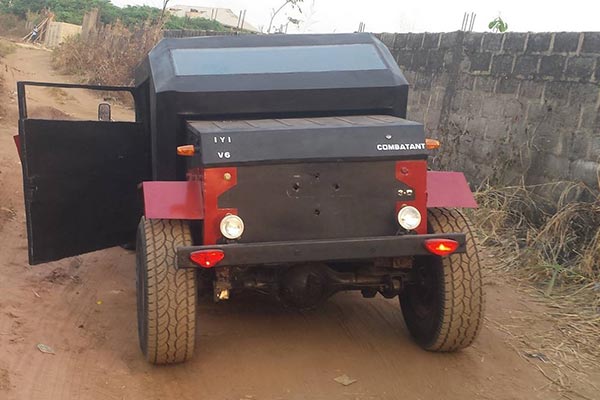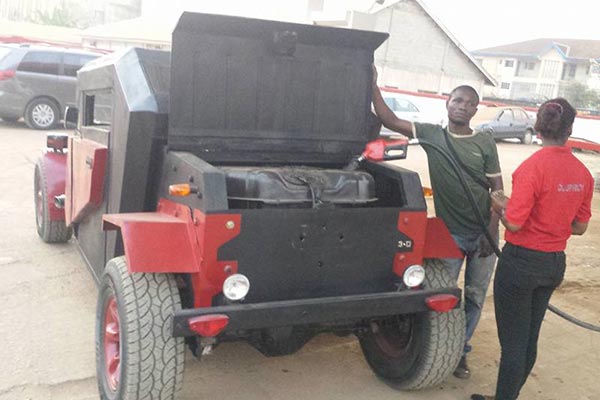 During the 2017 Ondo Auto Rally, Engr. Akwiwu was present with his Made-In-Nigeria 2017 IYI Combatant which created a lot of buzz.
The 2017 Combatant is the 2016 model's successor. It comes with a V6 engine and gets an air conditioning system, in-dash display screen, USB port, automatic transmission, Batmobile looks, LED headlights, leather seats etc. The car was so cool the Governor of Ondo State, Arakunrin Rotimi Akeredolu had to take a ride in it.
Combatant: Photos Of Work-In-Progress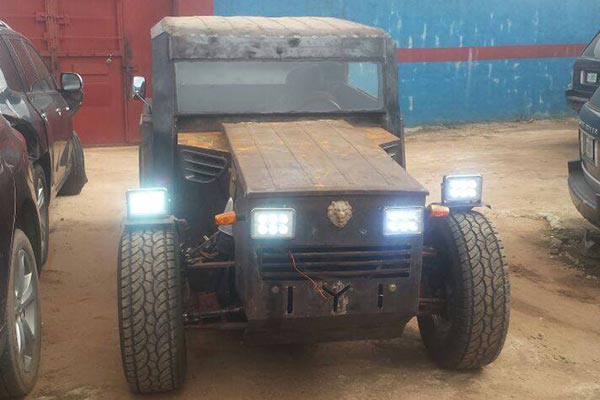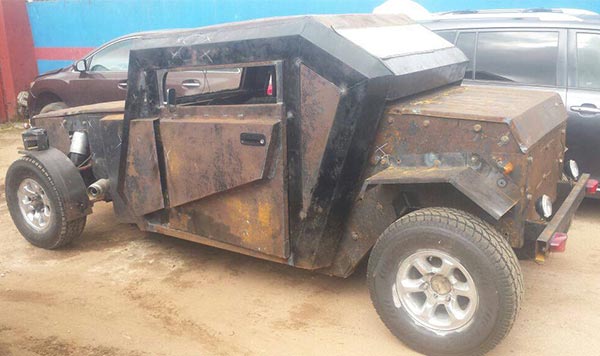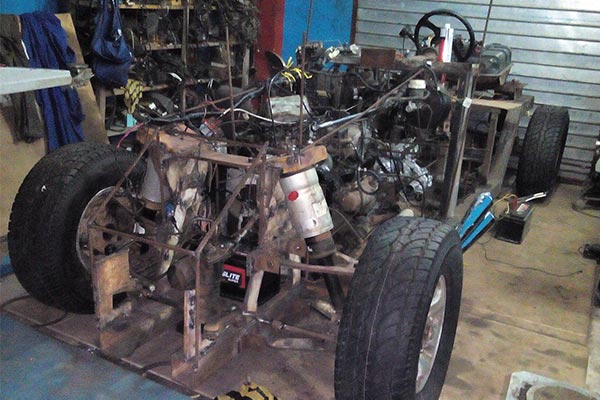 The company is currently test-running their next project, the "IYI Celebrity". The new car will seat on 20-inch wheels and it will be powered by fuel economical and low Co2 emission 1.8-litre engine.