This Tesla Model S Wagon Was Built To Meet The Demand Of An Enthusiast (Photos)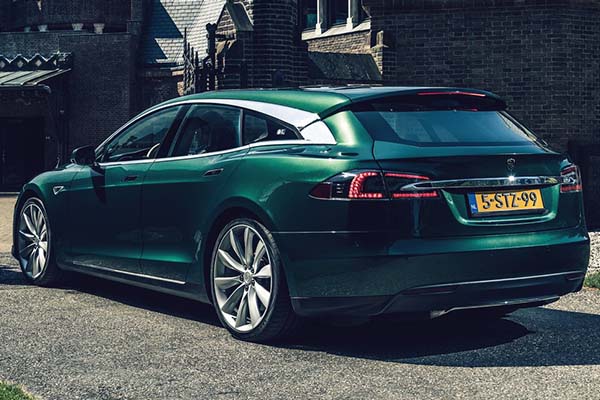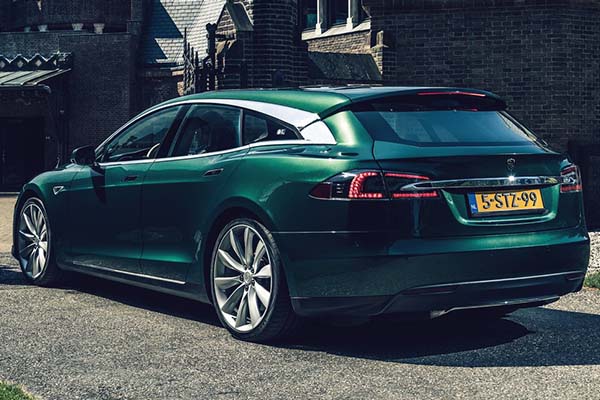 RemetzCar, a Dutch auto builder has created a Tesla Model S Wagon called the REMETZCAR SHOOTING BRAKE. Shooting brakes are similar to station wagons but they have sportier dimensions.
It all started in the first week of 2017 when the company received a phone call from Floris de Raadt, a real Shooting Brake fanatic with a preference for electrical vehicles. He had seen their custom built Tesla hearse, which was presented to the public just a few months earlier, and he was wondering if they could also convert a Tesla Model S into a Shooting Brake. He had owned several Shooting Brakes and dreamed about having custom built his own version.
Within a month a Tesla model S was placed in RemetzCar's workshop and the work started. The car was stripped and new aluminium body panels were made for the extended hips, the new c-pillar, the shape of the roof at the back and the modified window seals. They also made adjustments to some electronic wiring, interior parts and headlining. This car is worth about N65 million excluding cost of shipping to and clearing at the Nigerian ports. About 20 – 30 units are expected to be built.