Tesla Model Y Is Officially Sold Out In The US Till April This Year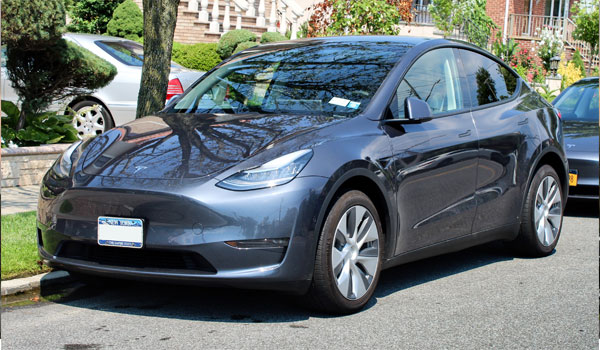 Tesla Model Y is out of stock (sold out) in the US. The American manufacturer is all out of build slots, and regular production will not begin until April. The EV automaker has also updated its website to state that the estimated delivery date for the popular EV crossover will be between April and June this year.
The reported sell-out comes after Tesla in January slashed the cost of the Model Y in the US, dropping from $65,990 to $52,990. Following the price cuts, Musk spoke about the high demand for Tesla vehicles in a fourth-quarter earnings call with investors.
"Thus far, in January, we've seen the strongest orders year-to-date than ever in our history," Musk said. "We are currently seeing orders that are almost twice the rate of production."
Meanwhile, new base Model 3 vehicles can still be built and delivered this month with an estimated delivery timeline of "Feb – Mar 2023." That's despite Tesla continuing to reduce the price of the Model 3 since the big price drop in early January.
The Tesla Model Y is the brand's best-selling car in the US and the fourth best-selling vehicle worldwide after an astonishing 88 percent jump from 2021 to 2022. There were 759,000 Model Ys sold last year, just 28,000 units behind the third-place Ford F-150 which has been the best-selling truck for the previous 46 years.