BMW Makes The Best Cars According To Consumer Reports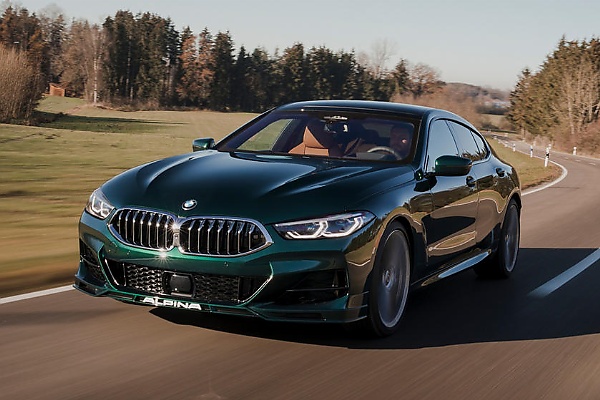 While BMW's design department has faced considerable scrutiny in recent years, that hasn't stopped the brand from leaving a positive impression on buyers. For 2023, the German automaker is the best car brand according to Consumer Reports. An improved interface and better reliability rankings have helped propel the Bavarian brand to the top spot over Subaru, Mini, and Lexus.
"BMW builds many high-performing, full-featured, and reliable models, so it's not surprising to see it at the top of our brand rankings," said Jake Fisher, senior director of automotive testing at Consumer Reports. "But non-luxury brands like Subaru, Toyota, and Mazda have also consistently ranked high over the past few years, ensuring that consumers don't have to sacrifice affordability to get a high-quality car."
Last year's top 10 had six automakers from Japan, three from Germany (giving Mini credit for England), none from the U.S. or South Korea, and five luxury brands. This year's list counts five makes from Japan, two from Germany because Porsche fell out of the top ten, two from South Korea, still none from the U.S., and four luxury brands.
Consumer Reports also named its 10 top picks for cars, SUVs, and trucks with half of the picks being hybrid models, including the Toyota Corolla Hybrid, the Toyota Camry Hybrid, the Ford Maverick Hybrid, the Hyundai Santa Fe Hybrid, and the Lexus NX350h. The Tesla Model 3 made the list this year, which Fisher says is a reflection of the Tesla supercharger infrastructure.