Tesla Model S And X Buyers Gets Normal Steering Option As Yoke Won't Be Forced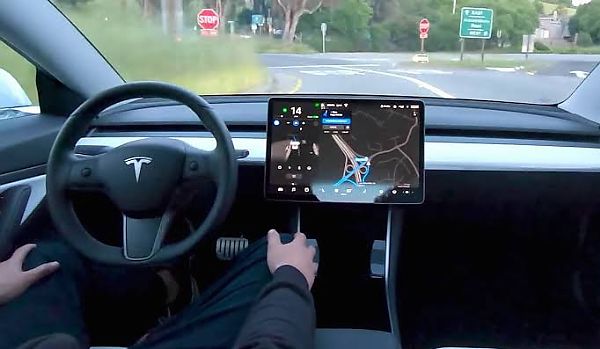 The tried-and-true steering wheel returns to the Tesla Model S and Model X. While the steering yoke that has been mandatory since the cars' 2021 redesign is still offered, people who order a new S or X can once again drive with a normal wheel at no extra cost.
Tesla's online configurator now shows a steering wheel as a no-cost option alongside the yoke. It's listed in the "Interior" section, where customers also select an upholstery color.
However, unlike the original round steering wheel on the Model S, this one is without one key feature: indicator stalks. Drivers will still have to use the touch-capacitive indicators on the wheel itself, a concept first introduced on the yoke. Beyond the steering wheel's return, Tesla included a few other subtle updates to both the S and X. Both cars now feature a "TESLA" wordmark on the trunk lid as opposed to the traditional Tesla logo, red brake calipers are back, too, and the Model S Plaid reportedly boasts better brakes with a higher thermal capacity.
The return of a regular steering wheel to the Model S and Model X represents a symbolic U-turn by Tesla—and, more specifically, by CEO Elon Musk. Back in 2021, in the months after the company stirred up controversy by only offering both models with a yoke, Musk tweeted that there was no chance a traditional steering wheel would return, even as an option. The irony is that eggs have a yoke, and Musk may have a little on his face.