A Tesla Model 3 Owner Implants Key Card Chip Under Skin To Get Easy Access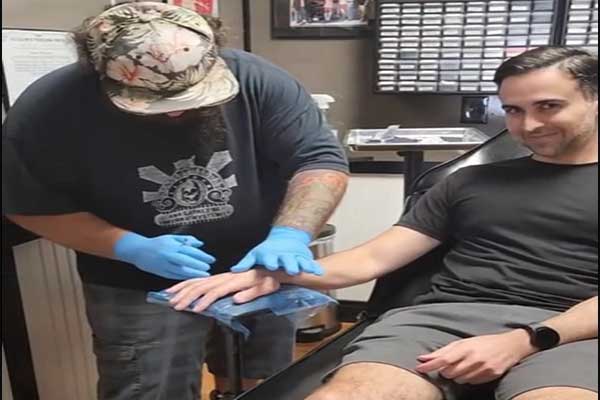 A Tesla Model 3 owner will never think of losing his access card (or Bluetooth connectivity) again as he has inserted the key card chip under his skin for easy access to his vehicle and another to access his home and his data/cryptocurrencies.
Brandon Dalaly loves tech and he's now part of a small group of beta testers after paying $400 in total for the chip and the procedure. In a statement, he said "I want to make it clear that this chip has more functions than just the Tesla. The Tesla key is just an app that was installed on it. It's perfect for me because my phone's Bluetooth power management is so aggressive my phone key only works half the time," he said on Twitter. The chip works just like a tap-to-pay credit card, ApplePay, or GPay on a phone.
The procedure took place a week and a half ago and was handled by a professional skin piercer who used a four-gauge needle and anaesthetized the area with lidocaine. Brandon admitted that for now, the chips are a bit of a "fun party trick". He understands that people may be sceptical of implanting technology in their bodies, however, he did note that phones already track our every movement. Still, sounds a bit too Cyberpunk 2077 for us.
Hilariously, he's received quite a bit of backlash from individuals who believe that implanting chips into the body was prophesied about in the Bible in the Book of Revelation. "I just don't want to have to worry about forgetting my car keys. I'm not over here worshipping Satan," Dalaly says.
Meanwhile, Tesla CEO Elon Musk has already envisioned a world where humans have neural links implanted in the skull, which would one day allow you to access all sorts of wacky and fantastic features with the power of thought.