After 8 Years, Tesla Now Begins Monthly Subscription For Connectivity Services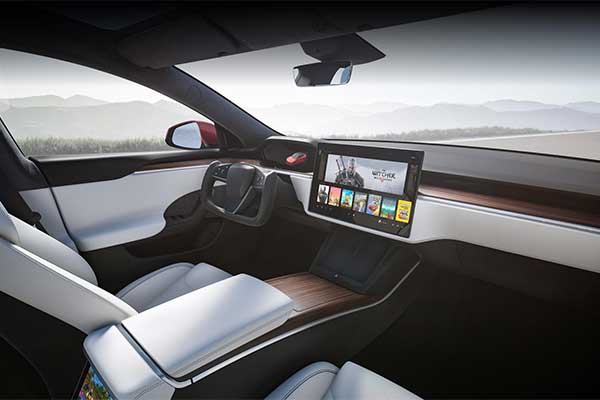 Satellite navigation will now be a paid-for service in newly-ordered Tesla EVs. Globally, the American EV brand's cars will no longer come with lifetime access to the Standard Connectivity package after 20 July 2022.
Tesla has two different connectivity packages on offer across its four-vehicle lineup. The Standard connectivity package includes integrated navigation and nothing else. The Premium package adds live traffic visualization, music streaming, an internet browser, video streaming, and the very useful Sentry Mode.
While the Standard package has always been free for the vehicle's lifetime, the Premium package costs $9.99 plus tax per month or a discounted $99 per year fee. While Tesla hasn't released pricing on the Standard package when the eight years run out, we now know that buyers will be required to pay something for it if they want to keep that navigation feature.
It's worth noting that navigation is an essential feature in a Tesla since the brand's infotainment system doesn't support Apple CarPlay or Android Auto. The change in access to lifetime navigation will mainly affect customers buying older, used Teslas. Tesla says that at the time of purchase these customers will be informed how long they'll have access to Standard Connectivity and its free navigation.
This isn't the first time Tesla has rolled back the level of connectivity offered on its vehicles. The automaker previously offered lifetime Premium Connectivity on Tesla Model S, X and certain configurations of Model 3 before introducing Standard Connectivity and requiring a subscription for the top tier for all vehicles sold on or after July 1, 2018.