TeslaCam Proves Who's At Fault During A BMW Vs Tesla Model 3 Crash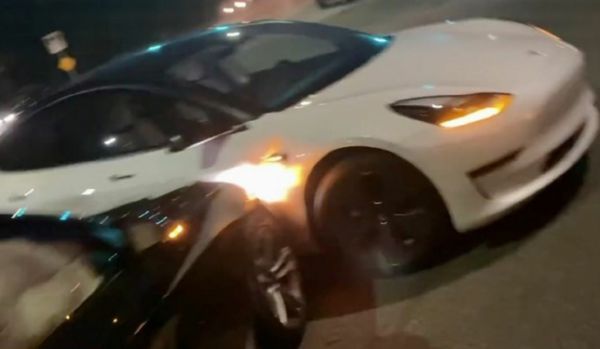 BMW owner blames Tesla Model 3 driver during a crash between the two vehicles, TeslaCam proves that the BMW driver was at fault.
During a recent crash between a BMW and a Tesla Model 3, the driver of the BMW accused the Tesla driver of causing the accident.
According to the female Tesla driver, who had her husband on the passenger seat, the all-electric car was rear-ended by the BMW driver as full speed while trying to enter a neighborhood.
With no one trying to take the blame, the driver of the Model 3 was forced to consult the TeslaCam in his all-electric car to help solve the misery behind who truly caused the accident.
Video
The BMW driver told his insurance company that the Tesla driver caused the crash, but when she showed them the footage from the TeslaCam, they accepted fault immediately.
According to the Tesla driver, the estimated cost of repairing the Model 3 comes to $11,000. And it will take 4 weeks for the repair.
Tesla owners didn't know how useful the built-in dashcam (TeslaCam) and Sentry Mode will be when Tesla first introduced the feature years back.
Don't be surprised if Insurance Institute for Highway Safety (IIHS) makes this useful built-in dashcams and camera-based security systems mandatory on all cars.